Portenta Cat. M1/NB IoT GNSS Shield: Connectivity and positioning for your boards
—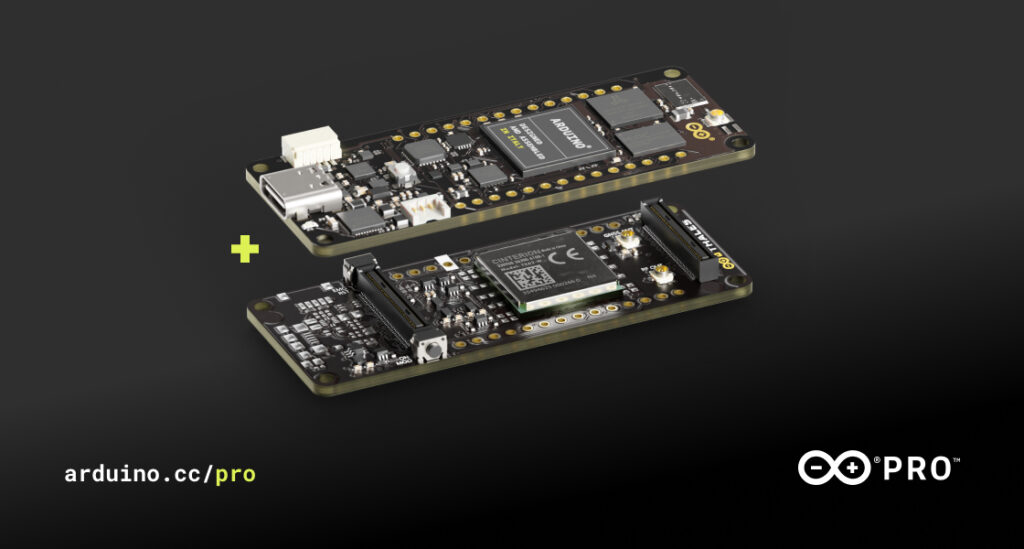 Despite how powerful and high-performance we make our boards, we know some of you always want more – especially in the fast-evolving Industry 4.0! Enter the Portenta Cat. M1/NB IoT GNSS Shield, a new product we developed in partnership with aerospace, defense, transportation and security multinational Thales.
It's what you need to unleash a world of new opportunities for edge computing. By leveraging a Cinterion TX62 wireless module built for highly efficient, low-power IoT applications, the Portenta Cat. M1/NB IoT GNSS Shield delivers optimized bandwidth and performance, while adding global connectivity and positioning capabilities to Portenta and MKR boards.
It is the ideal solution for the development of positioning, tracking and remote monitoring applications in industrial settings, including agriculture, public utilities and smart cities.
With the new Portenta Cat. M1/NB IoT GNSS Shield, you can:
Easily track assets – across the city or worldwide – from personal valuables to entire fleets of vehicles, thanks to the GNSS feature and a choice between GPS, GLONASS, Galileo or BeiDou positioning.
Add cellular capabilities to any Portenta boards connected to local sensors, leveraging the Cat.M1/NB IoT GNSS Shield's connectivity features.
Get real-time insight from sensors located worldwide relaying geotagged data.
Much more. We're excited to discover what the Arduino community, clients and partners will be able to do with the extended features and top performance provided by this shield.
Key benefits
Change connectivity capabilities without changing the board
Add NB-IoT, CAT.M1 and positioning to any Portenta or MKR board
Possibility to create a small multiprotocol router (WiFi – BT + NB-IoT/CAT.M1)
Low-power module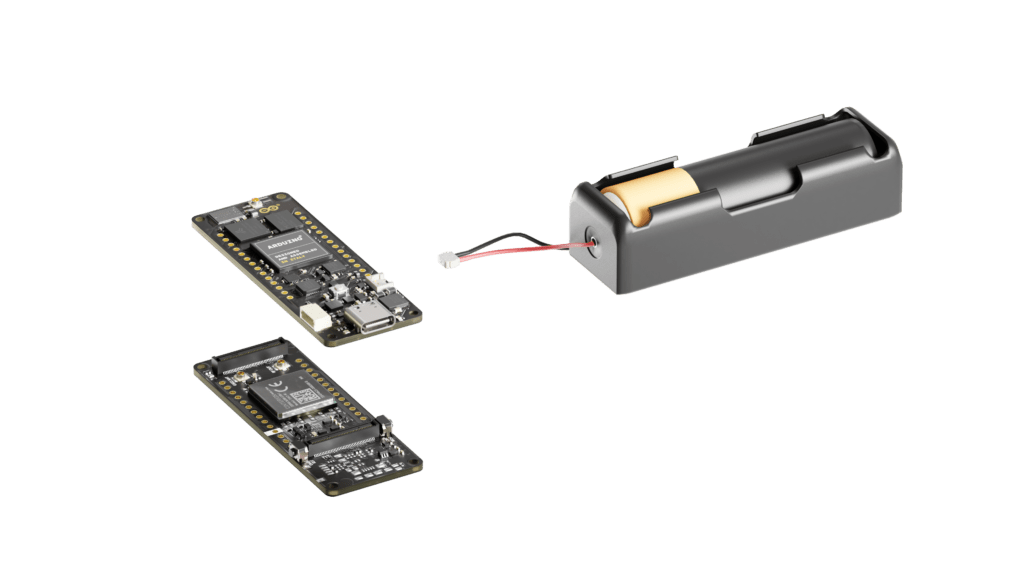 What can the Portenta Cat. M1/NB IoT GNSS Shield do for you?
Here are just a few examples:
If you work in agriculture, you can create your own solution for gas detection, optical sensing, machinery alarm systems and even biological bug traps.
If you develop smart city solutions, you could use the Portenta Cat. M1/NB IoT GNSS Shield for a new, intelligent parking system or street lighting, connecting data and automated actions for a truly optimized use of resources and enhanced user experience.
The computational power of the Portenta H7 combined with the Portenta Cat. M1/NB IoT GNSS Shield greatly reduces the communication bandwidth requirements in IoT applications. The Portenta Cat. M1/NB IoT GNSS Shield is specifically designed for edge ML applications, enabling low-power, long-distance communications over NBIoT and CAT.M1 networks.
So, are you ready to take your projects to the next level? Add a Portenta Cat. M1/NB IoT GNSS Shield to your Portenta H7 or MKR board.
The Portenta Cat. M1/NB IoT GNSS Shield is available for €73/$87.60 USD.For more information and full tech specs, please visit the Arduino Pro website.