Sharing Arduino Education courses is easier than ever
—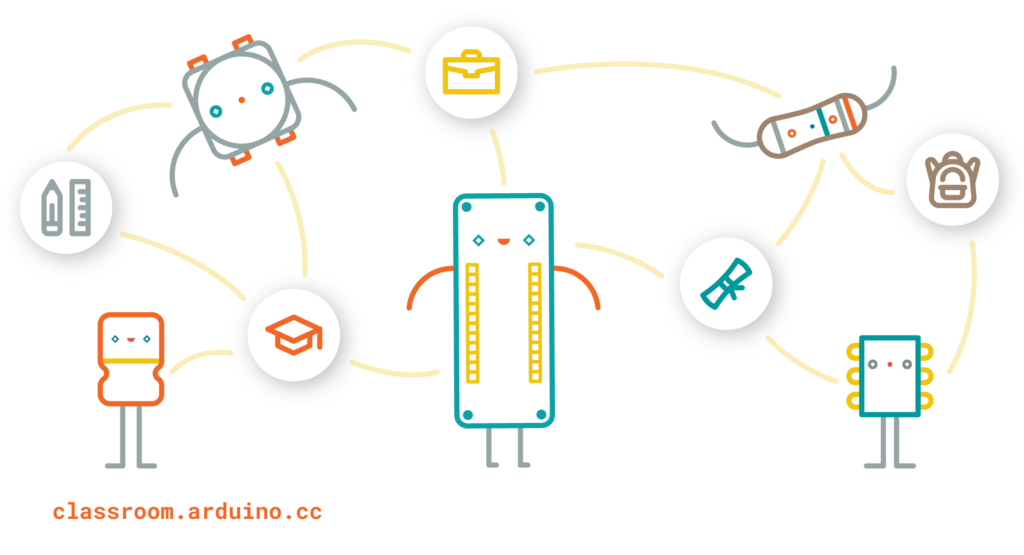 Over the past few years, Arduino Education has expanded, offering new learning solutions to teachers and students around the world. Today, we have more than 10 kits with exciting online courses for STEM teachers and learners ranging from middle school to university.
When creating these products, we were delighted to collaborate with many brilliant educators, who shared with us their unique teaching styles and provided valuable feedback.
With the pandemic dramatically shaking up the status quo in education, we now have more learning styles than ever. From large schools using hundreds of Arduino kits to smaller classes and study groups. There are even a lot of parents who use kits for homeschooling, along with an increasing numbers of self-learners.
We're excited to see Arduino Education products being enjoyed in so many different ways, and want to make sure our kits are easy to use and share in every situation. That said, we're excited to announce several changes to how our educational products are shared.
Personal courses vs. Classroom courses
From now on, when you register an Arduino Education kit, the online courses associated with it will be added to your personal collection, accessible via "My Courses" in the profile menu. Courses in your personal collection are only visible to you. This way, if you're learning by yourself, you have a quick and easy way to access all your learning resources in one place.
If you're learning together with others, or you're an educator managing a group of students, you can now set up a classroom. This will create a second collection of products which you can share with other people. You can switch between the different product collections anytime, and transfer products between them. 
Setting up a classroom
Setting up a classroom takes a matter of minutes. Simply add a few details about yourself and your teaching environment and choose which products you want to share with others.
Once your classroom is set up, you can start inviting students and other educators to join.
Everyone who joins will immediately get access to all online courses that you add to your classroom.
Using the classroom system, you can now share any Arduino Education product with any number of people, and as the classroom admin, you are in full control of who can access your courses, meaning you can add and remove new members anytime. 
Teacher and admin roles
When you set up a classroom, you become its admin. You have the power to change settings and control the member list and available courses. When you invite your colleagues, you can choose if they should also be an admin, or take the teacher role.
Teachers can add and remove students from the classroom, but cannot manage other educators or change classroom settings. Both admins and teachers will see the educator version of the online content, with educator tips, logbooks and more. Roles can be changed whenever you need, and you can have multiple admins at the same time.
We hope these changes will provide better administration possibilities to institutions with multiple collaborating educators.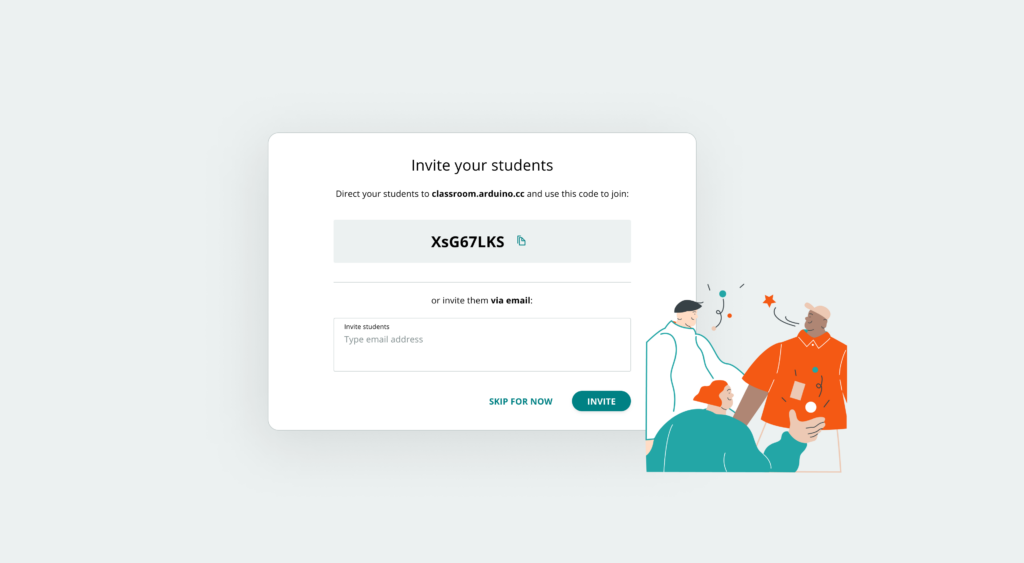 Safety for our youngest learners
When working on these updates, we wanted to make sure that the system is usable and safe even for our youngest users. If your students are too young to have an inbox, you can invite them by sharing a classroom code. This way, they can join your classroom without using an email address.
If your students are under the age of 14, you can also be sure they're in a safe online space. They'll only encounter child-safe content, and their accounts will be anonymized, with no personal data collected.
We hope these changes will make learning with Arduino Education easier, safer, and more flexible, and we can't wait to share with you what's coming next!
If you have any questions or feedback, don't hesitate to get in touch with us. Head on over to Arduino Classroom right here.
Happy learning!