An open source desk to showcase your projects, complete with swappable panels
—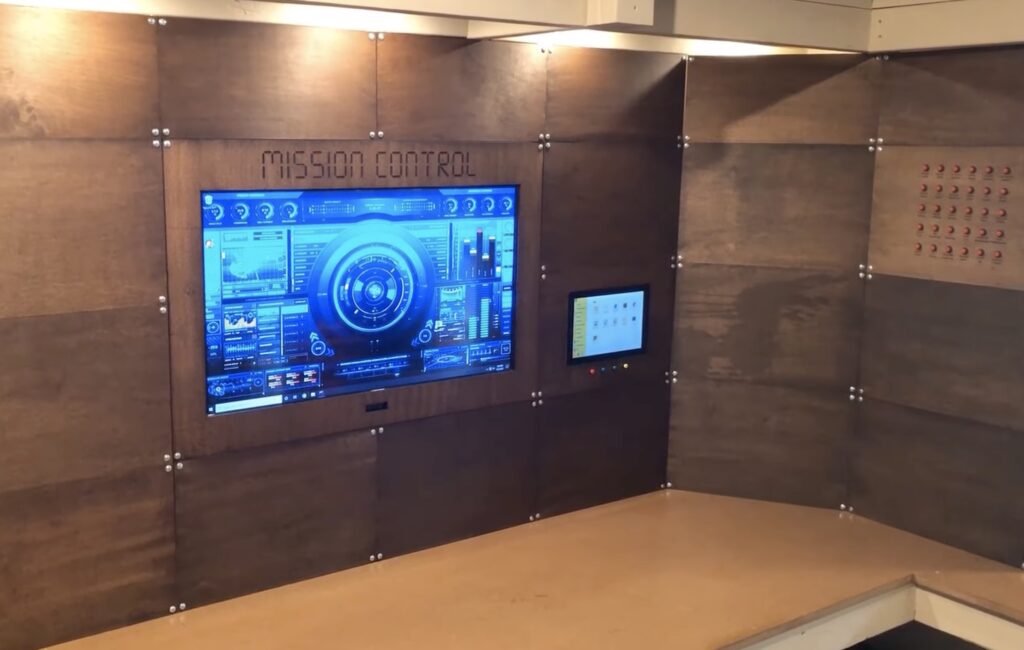 Almost every maker has run into the problem of not being able to find a convenient display or power source for their project prototype, and thus leading to minor delays and some frustration. However, YouTuber Another Maker has come up with an open source desk concept that makes finding these things simple. The system he built uses a large grid of swappable panels that can simply slide into place within a wooden frame. Behind these are a few devices for both power and connectivity, such as power strips, an Ethernet switch (with PoE capabilities), and an HDMI switch for changing between a Raspberry Pi and a PC.
So far, only a single specialized panel has been constructed, although Another Maker has plans for more of them. This current iteration features an array of 30 momentary pushbuttons that all feed into an Arduino Mega. When one of these labeled buttons are pressed, a command is sent via the Ethernet shield to an adjacent home server, where it can control an RGB light strip or interact with an MQTT client.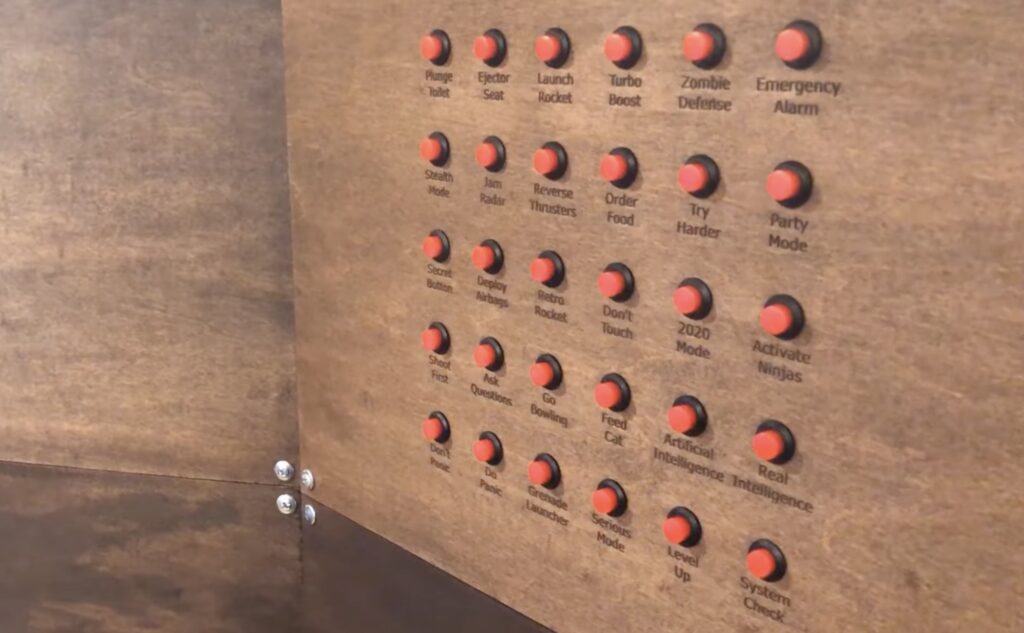 To the right of the large, central television is a smaller touchscreen that has a Raspberry Pi just behind itself. For now, it doesn't do all that much, but it can certainly change if/when a new project comes along. You can learn more about Another Maker's open source desk system in the video below.