Sync Google Drive with Arduino Science Journal projects
—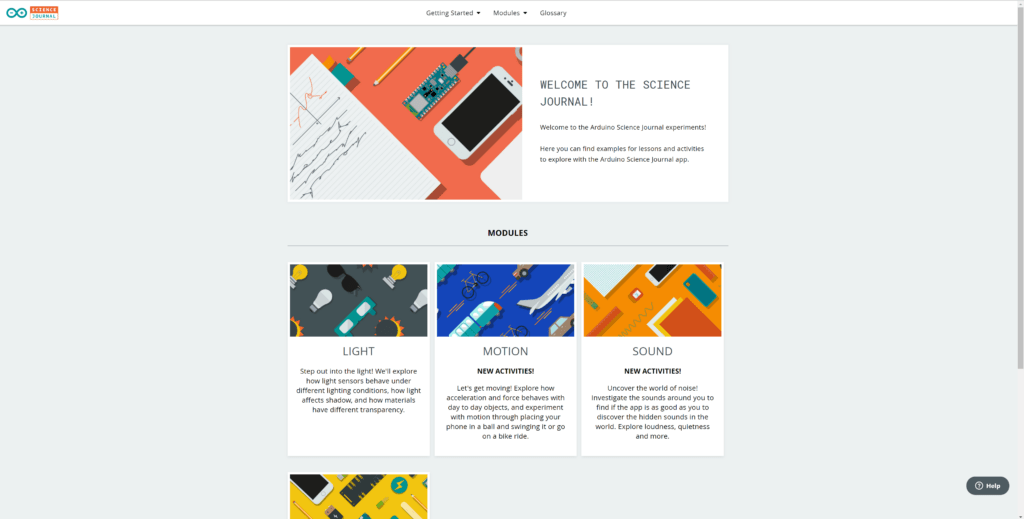 Note: Google Drive is available to all users over the age of 14. This is so we adhere to the COPPA compliance requirements for students under 14-years-old.
Students and teachers can now sync Google Drive with their Arduino Science Journal experiments. This means you can access experiments from any device using your Arduino account. The brand new Google Drive integration is available through the latest app update.
Benefits of using Google Drive
You can benefit from Google Drive sync immediately. Simply sign in with your Arduino account and authenticate the Google Drive connection. Then select the folder where you want to back up your experiments. From then on, all your experiments will be accessible from any devices whenever you log in.
Don't worry. You'll still be able to use Arduino Science Journal without logging in. But your experiments won't be associated with your Arduino account, and will only be locally stored.
What else is new?
You'll also find new useful links on the sidebar of your app, so learning becomes even simpler. With just a few clicks, you'll be able to access the free Science Journal activities, browse the help center articles, and learn more about the Arduino Science Kit straight from the app.
The Arduino Science Journal content platform welcomes seven new activities, as well as great new partners and content creators. The Tech Interactive, Alison Green and Isabella Liu have helped us create some amazing new lessons. Check them out here.
You will be able to experiment with motion and sound, as well as a step-by-step guide to help you access Google Drive on your Science Journal app!
We're also delighted that the Arduino Science Journal is certified by the Educational App Store with a 4-star rating!
We've helped hundreds of thousands of educators with remote teaching, and we strive to make data literacy and scientific thinking more accessible, wherever you are. If you're an Arduino Science Journal user, you can help out by recommending the app to your fellow educators. And we'd love to hear how you are using the app in your classroom!
Tag us on social media to show us what you're working on with #ScienceJournal.
If you don't have the app already, join over 700,000 other teachers, students and makers by downloading it now!