Arduino-controlled gas mixing device fills DIY laser tubes
—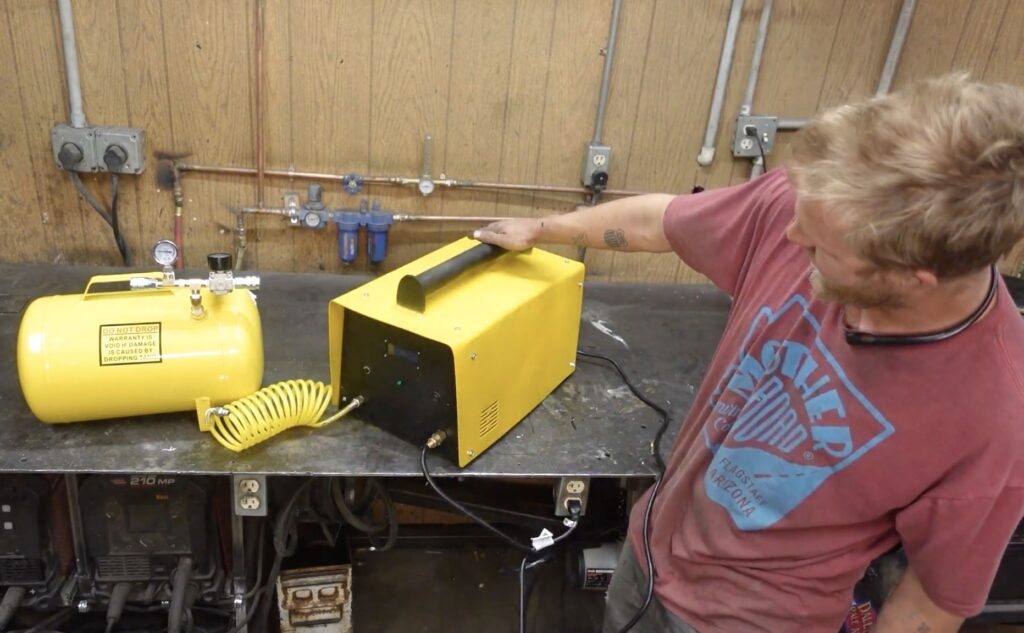 Lasers come in two varieties: solid-state and gas tube. As the name suggests, the latter types contain gas. That is a mixture of gas in precise proportions. To fill his DIY laser tube, Cranktown City built an Arduino-controlled gas mixer.
This device has an Arduino Uno board that drives three relay modules. The first relay switches power to a gas pump, the second relay controls an output valve, and the third relay controls an input valve. A push button starts the pumping process. The pump turns on and the input valve opens. Gas from a storage tank is pumped into an inflatable bag. Once the bag is full, as detected by a limit switch, the two valves flip and the gas pumps into the laser tube.
Cranktown City knows the exact volume of the inflatable bag, so he knows how much gas has been pumped into the laser tube each time the device runs. Like mixing a cocktail, this lets him "pour" each part of the gas mixture into the laser tube until he ends up with the correct proportions.
The gas pump, Arduino, relays, and inflatable bag are all enclosed within a heavy duty case made from steel sheet cut on a plasma table. The resulting mixer is portable and robust enough to stand up to abuse of a shop environment. With this device, Cranktown City can continue with developing his DIY laser tube — a project we can't wait to see completed.