James Bruton demonstrates the Coanda effect with an Arduino-controlled rig
—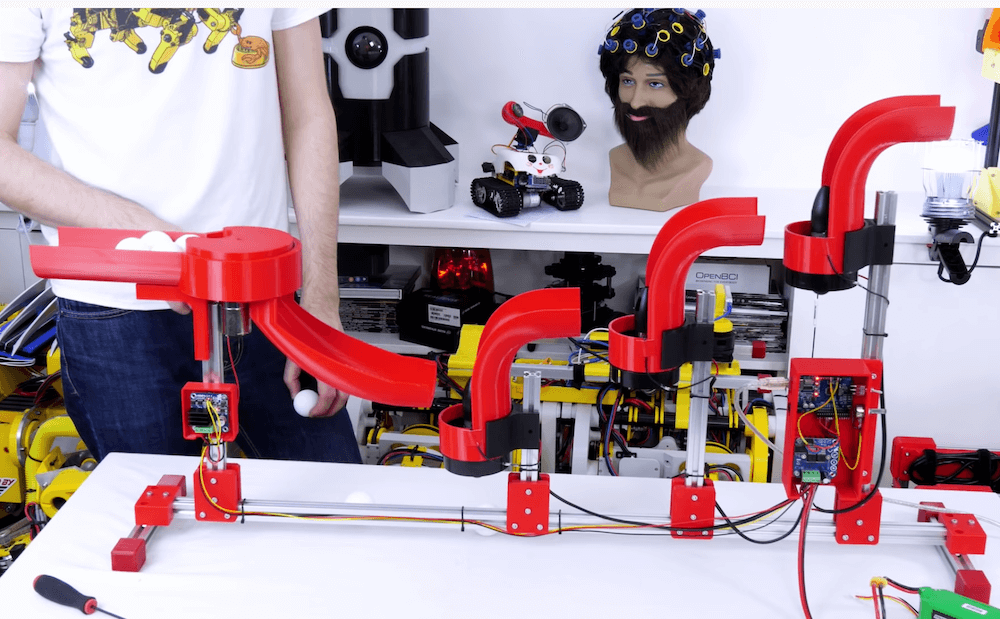 The Coanda effect, as you may or may not know, is what causes flowing air to follow a convex surface. In his latest video, James Bruton shows how the concept can used as a sort of inverted ping pong ball waterfall or staircase.
His 3D-printed rig pushes balls up from one fan stage to another, employing curved ducts to guide the lightweight orbs on their journey.
The fan speeds are regulated with an Arduino Uno and motor driver, and the Arduino also dictates how fast a feeder mechanism inputs balls via a second driver module. While the setup doesn't work every time, it's still an interesting demonstration of this natural phenomenon, and could likely be perfected with a bit more tinkering.