Embedded machine vision goes pro with the new Portenta Vision Shield
—
We're excited to announce the launch of the Arduino Portenta Vision Shield, a production-ready expansion for the powerful Arduino Portenta H7 that adds a low-power camera, two microphones, and connectivity — everything you need for the rapid creation of edge ML applications.
Always-on machine vision
The Portenta Vision Shield comes with an ultra-low-power Himax camera. The camera module autonomously detects motion while the Portenta H7 is in stand-by — only waking up the microcontroller when needed.
Voice and audio event recognition
The Portenta Vision Shield features two ultra-compact and omnidirectional MP34DT06JTR microphones, bringing voice recognition and audio event detection. Both the video and audio data can be stored on an SD card, and transmitted through Ethernet or LoRa® modules (plus option of the WiFi or BLE on the Portenta H7 module).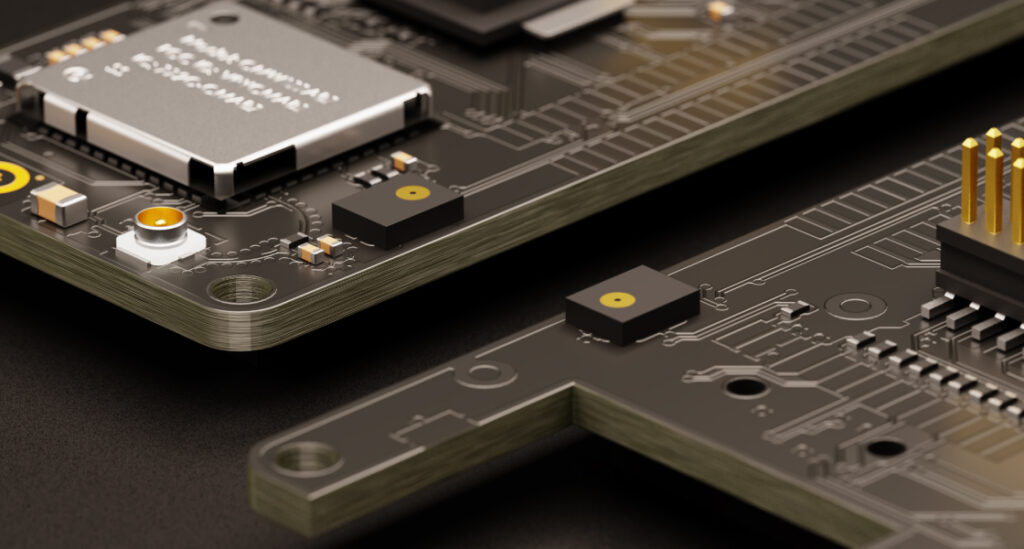 Additional LoRa® or Ethernet connectivity
The powerful Arduino Portenta H7 makes machine possible learning on-device — greatly reducing the communication bandwidth requirement in an IoT application. The LoRa® module option is specifically designed for edge ML applications, enabling low-power, long distance communication over LoRa® wireless protocol and LoRaWAN networks.
The Ethernet version is perfect for all those wired applications that need high bandwidth data transfer speed.
(N.B. The LoRa® and Ethernet connectivity options on the Portenta Vision Shield are in addition to the existing WiFi and BLE connectivity provided by the Portenta H7 module.)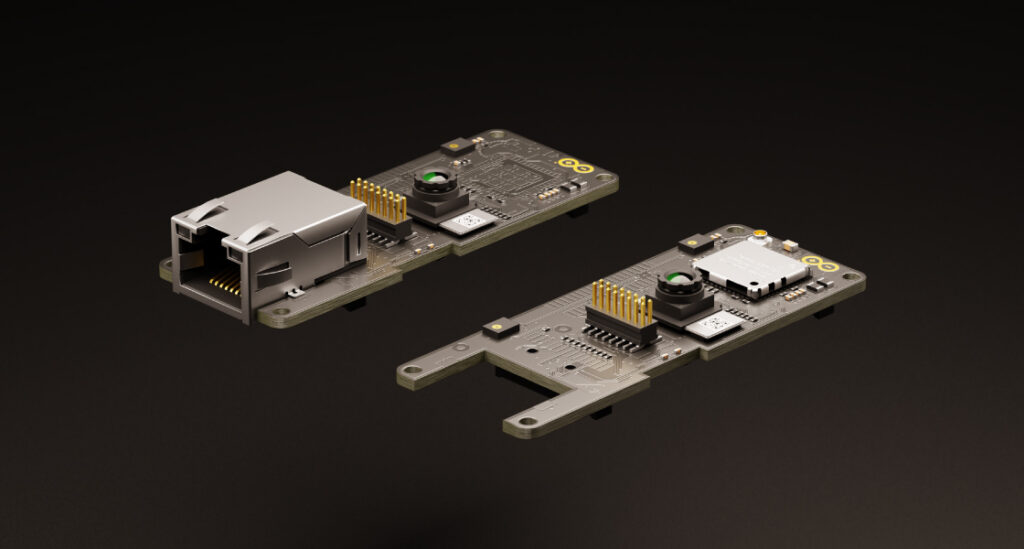 Embedded computer vision made easy
In tandem with the launch of the Portenta Vision Shield, Arduino has teamed up with OpenMV to make their IDE  fully compatible with the Portenta. The OpenMV IDE provides an easy way into computer vision using MicroPython as a programming paradigm. There are an abundance of AI/ML algorithms available straight 'out of the box' providing a user experience we are sure you will appreciate.
Download the free license to OpenMV for Arduino Editor and browse through the examples we have prepared for you to try out embedded machine vision with your new Portenta Vision Shield.
"Embedded machine learning will transform industries. The Portenta Vision Shield is now the fastest way to go from concept to deployment of low-power machine vision and audio applications — delivering certified, production-ready hardware with support from easy-to-use ML software frameworks," says Andrea Richetta, Arduino Pro BU leader.
The Ethernet version of the Arduino Portenta Vision Shield is now available for pre-order on the Arduino Store, while the LoRa® version will be in stock by the end of this year.