GorillaBot, an eight-servo racing quadruped
—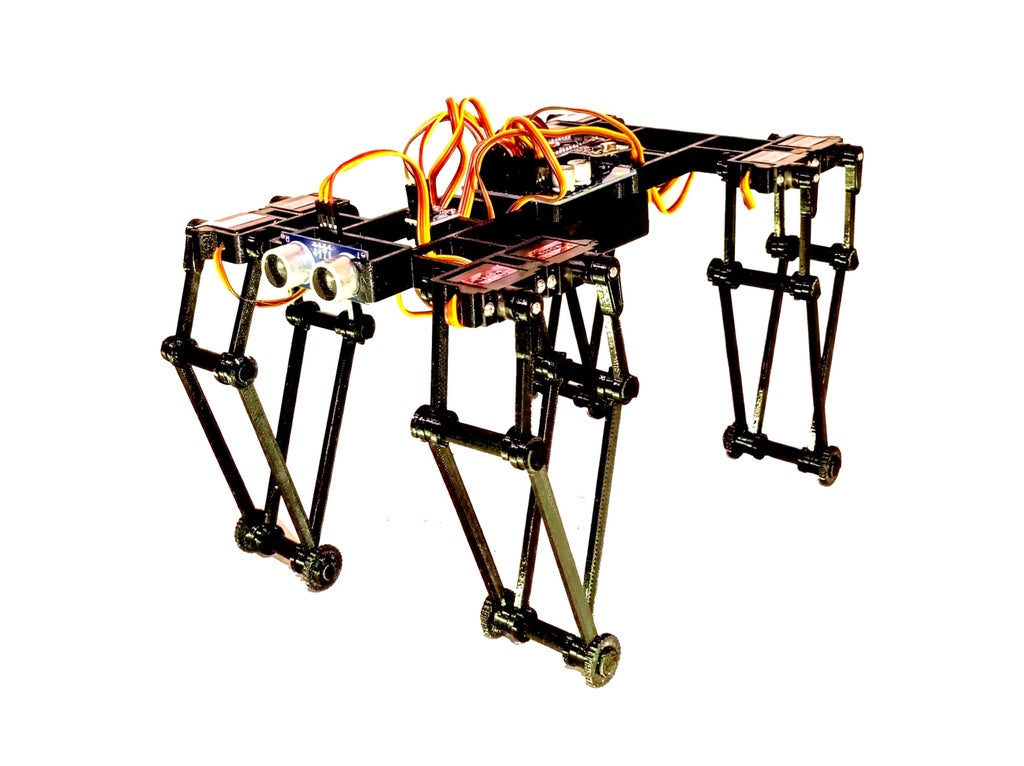 La Toulouse Robot Race is an annual racing event held in Toulouse, France, which includes a 10-meter autonomous sprint for multi-legged robots. The current record for quadrupeds is 42 seconds, so Sebastian Coddington decided to construct a robot in hopes of taking the category at the next race in January 2021.
His "GorillaBot" quadruped features limbs made from two-servo five-bar linkage systems, controlled using an Arduino Nano. In autonomous mode, the robot stays on course thanks to a magnetometer; however, if it does lose its way, an on-board ultrasonic sensor helps to keep it from crashing.
Apart from electronics and fasteners, the inexpensive build is completely 3D-printable, and assembly directions with some videos are available in the project write-up. From the demo clip below, the GorillaBot looks like it will be quite a competitor, and perhaps Coddington will even be able to enhance the design before the event!