mOLOID is a pet like no other
—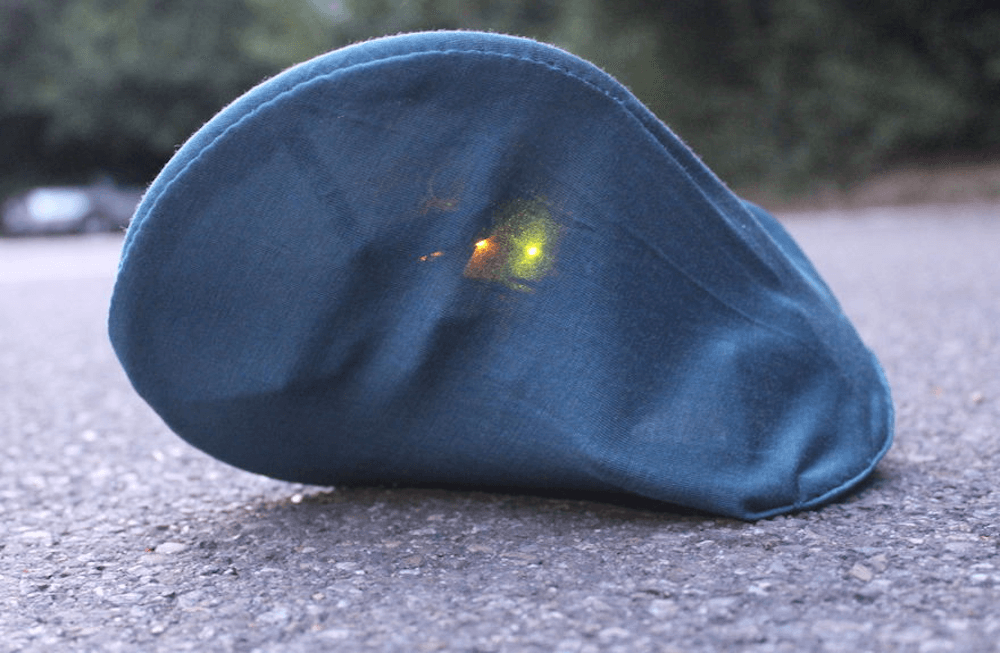 As a part of their masters program at the University of Stuttgart, Jan Ingo Haller and Lorin Samija created a robotic pet that moves in a manner that may not be immediately evident. With the internals obscured by a cloth covering, the moving OLOID, or mOLOID, seems to roll from one vague lobe section to another like some sort of claymation creature.
The mOLOID's unique locomotion is due to an internal "oloid" structure, an arrangement of two circles at 90°. Two servos move weights around the perimeter of each circle to vary its center of gravity, causing it to flop back and forth.
An Arduino Uno controls the mOLOID, which features a passive infrared sensor that allows it to react to the environment and an HC-05 Bluetooth module for user interface. A small speaker also provides audible feedback.
Corona has changed our lives: it requires us to physicially distance, which in turn leads to social distancing. So what could be a solution? Maybe a pet? But no, Corona comes from animals. Let's save ourselves from another Corona 2.0. But if we have to keep away from humans (to not infect and not be infected) and animals but remain the social beings we are, what should we do?

Have no despair! We have found a solution: the moving OLOID a.k.a. mOLOID. It combines interesting geometry (a bit nerdy but nerdy is trendy!) with many aspects of pets: it can make you smile, moves on its own, makes cute sounds and listens to you — at least most of the time.