Robotic cornhole board guarantees three points every time
—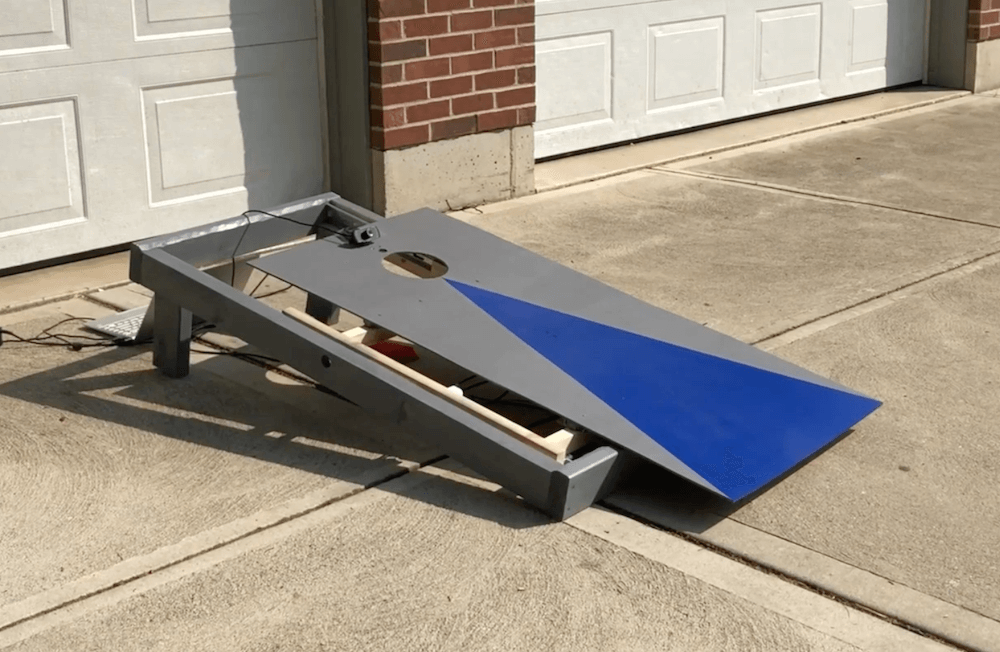 You may have seen Mark Rober's automated dartboard or Stuff Made Here's backboard, which use advanced engineering to create apparatuses that ensure you "can't miss." Now that summer is in full swing, what about a robotic cornhole board?
Michael Rechtin decided to take on this challenge using a webcam pointed at the sky for sensing and DC motors that move the board along an X/Y plane on a set of sliding drawer rails.
When a bean bag is thrown, the camera feeds the video over to a laptop running a Processing sketch to analyze its trajectory and passes adjustment info to an Arduino. This then controls the motors for repositioning, which attempts to predict where the bag will land and guide it into the hold for three points!