A tabletop bowling game with automated scoring
—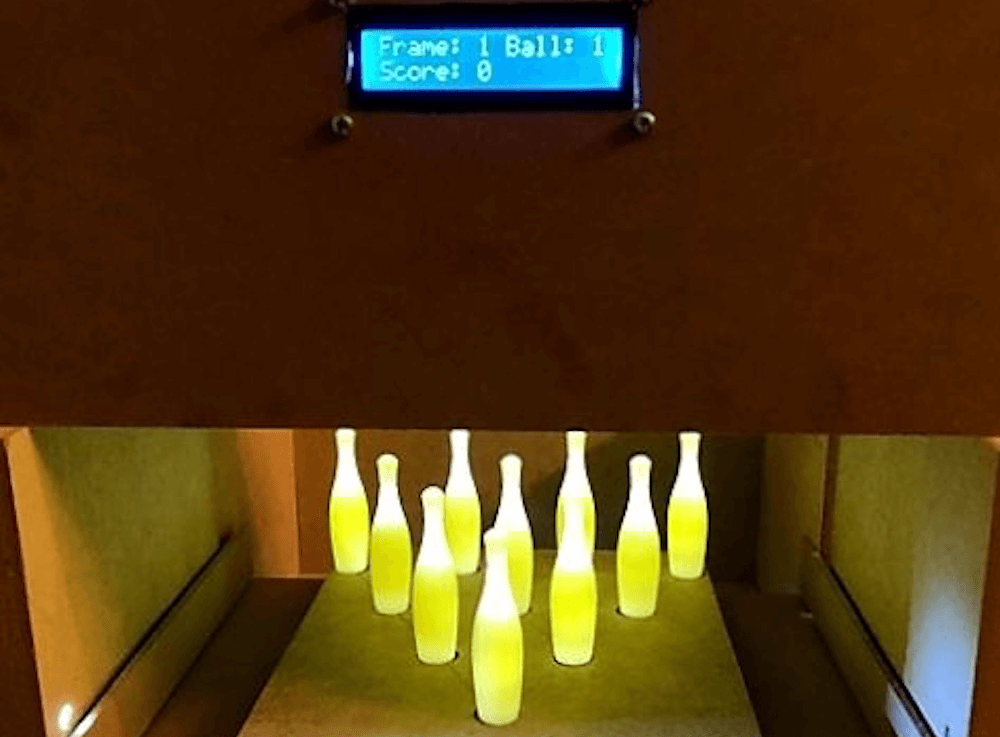 Do you love to bowl? Are you still unable to do so due to the pandemic? Then this project by high school engineering teacher Laine Schrewe is right up your alley!
This rig features a 5½ foot (1.68 meter) lane made of MDF, along with ball bearings used to strike miniature pins. Each pin is arranged on top of an LDR sensor, which detects whether a pin remains in place or if it has been knocked over via 10 LEDs shining from overhead.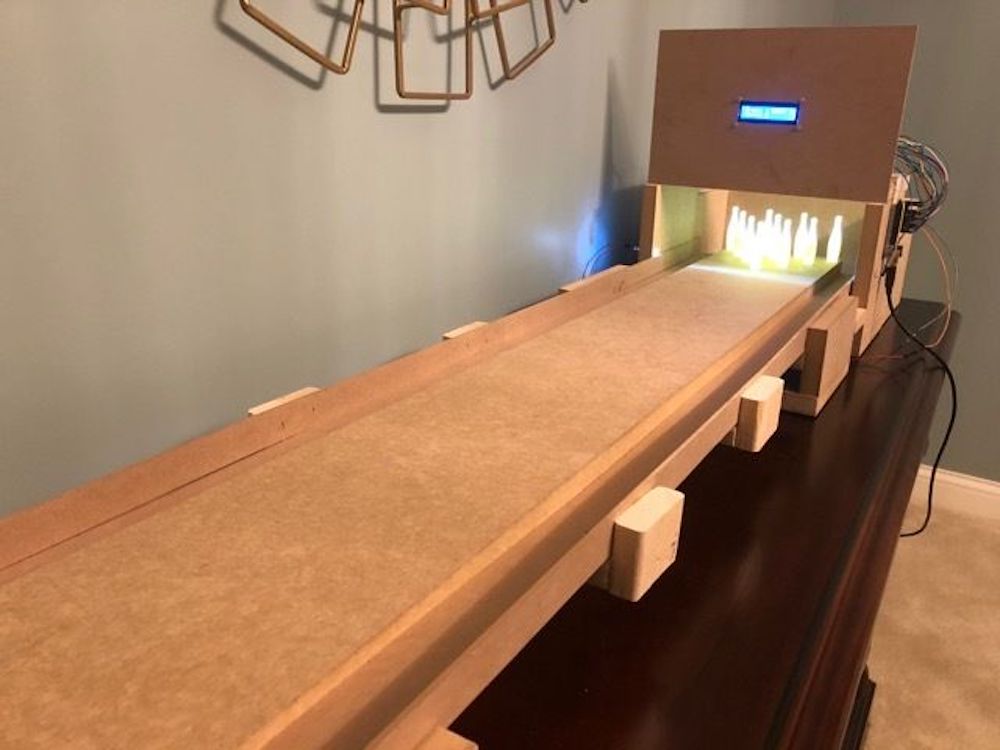 An Arduino Uno uses pin presence information to output game stats, automatically displaying the frame, ball and score on an I2C LCD screen.
You can find more on the project, including code and construction details, in Schrewe's write-up.