This Arduino-controlled robot leaves messages in the sand
—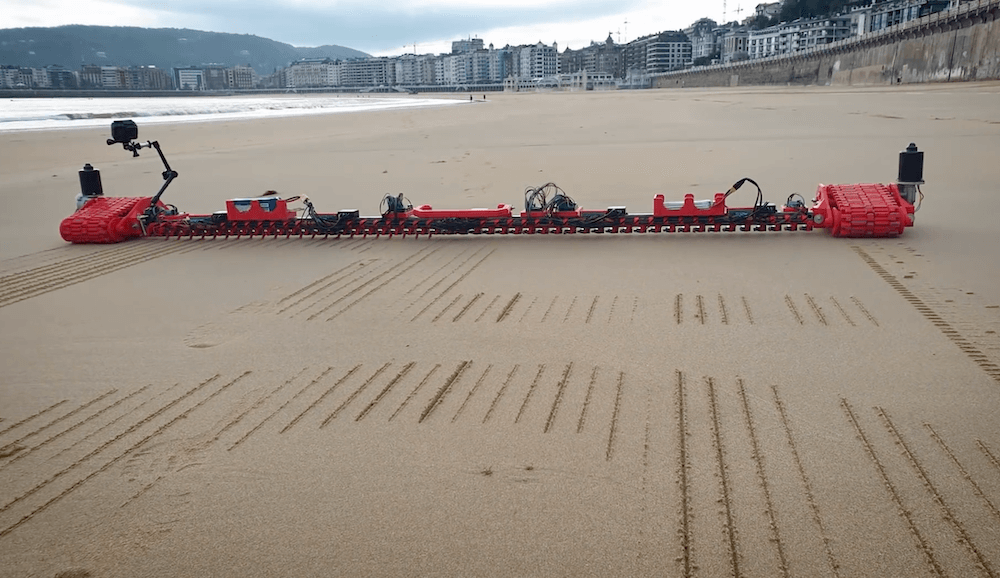 Ivan Miranda has come up with a novel method for drawing messages in the sand, using a tread assembly that prints as it travels along the beach.
The robot uses a length of square tubing to connect a pair of half tanks, with 50 SG90 micro servos spaced out on the bottom. As it pulls itself, the motors are controlled with a total of three Arduino Mega boards, intermittently extending into the sand. This creates lines that combine to form individual letters.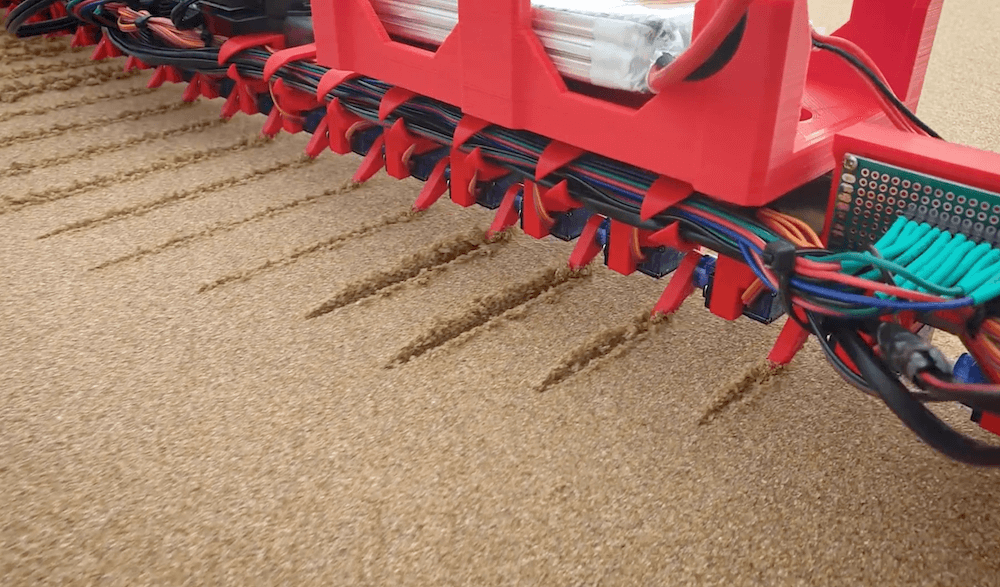 You can see the build process in the video below, including his initial trial at around the 11:00 mark. This is actually Miranda's second attempt at a "beach drawer," and his first version, which uses a much different technique is seen here.