Meet TELEBOT, the terrifying telepresence robot
—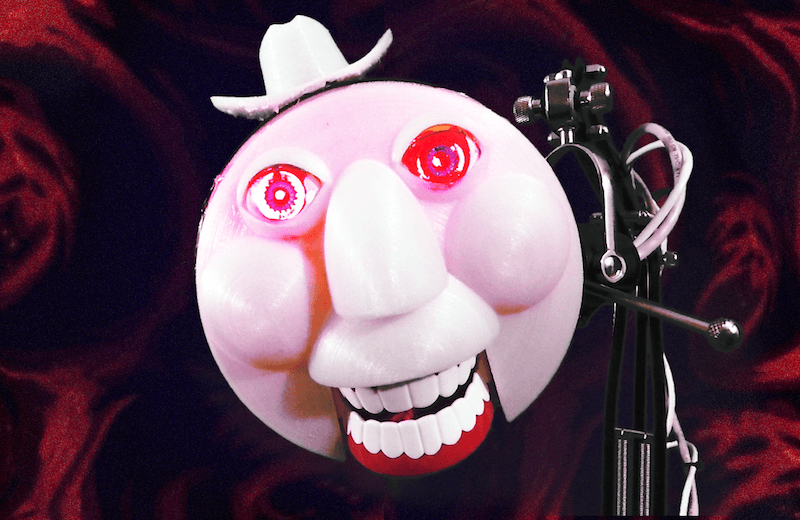 The Internet has been perhaps more important than ever to keep us connected these days. Available technology, however, apparently wasn't good enough for brothers Hunter and Josh Irving, who built their own telepresence robot using parts on-hand during their own two-person hackathon.
The robot they came up with, dubbed TELEBOT, features a partially 3D-printed face along with a set of chattering teeth and eyes recycled from an antique doll. An Arduino Uno is used to take audio signals from remote "guests" via a standard 3.5mm cable, simulating their facial expressions with servos that drive TELEBOT's mouth and LED-lit eyes. 
The duo also made TELEBOT's "body" out of an adjustable lamp for manual movement. And, as an added bonus, the device is capable of glowing in the dark and can be customized with a wizard, cowboy or top hat. 
While it might not be the most comforting robot you've ever seen, it looks like a fun build!