This 3D-printed infinity cube is easy to make, hard to resist
—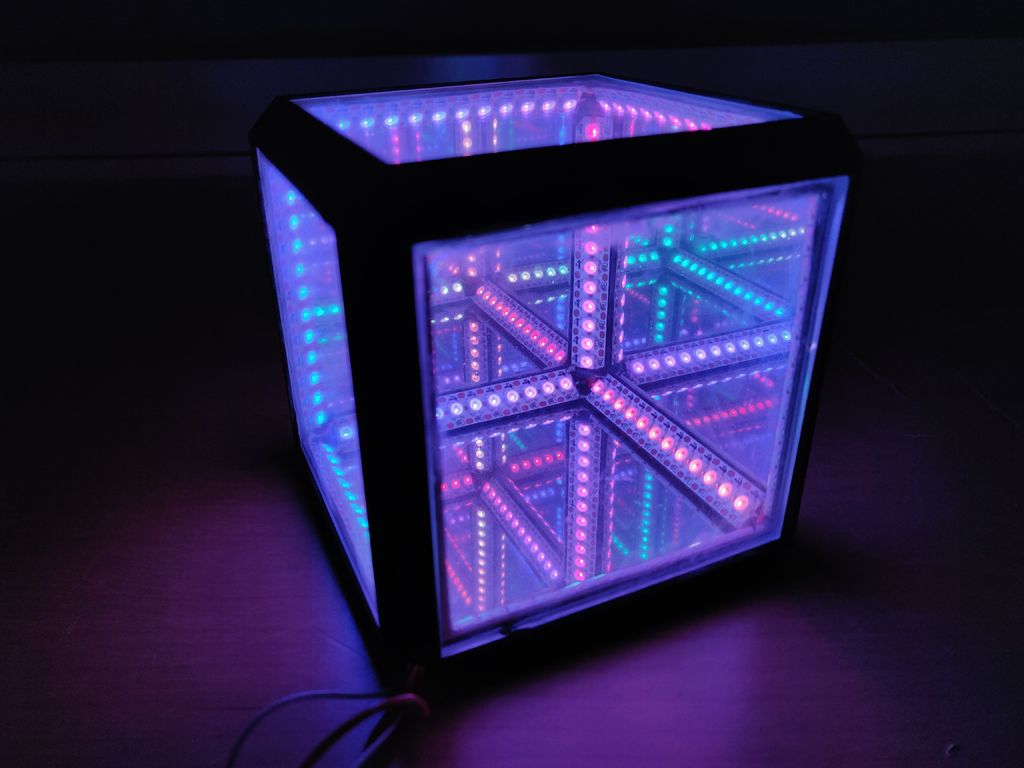 Infinity cubes use six mirrors arranged in such a way that they bounce light inside back and forth, making them appear to stretch on to infinity. While not the first to make such a device, Thomas Jensma created the frame for his as a single 3D-printed piece.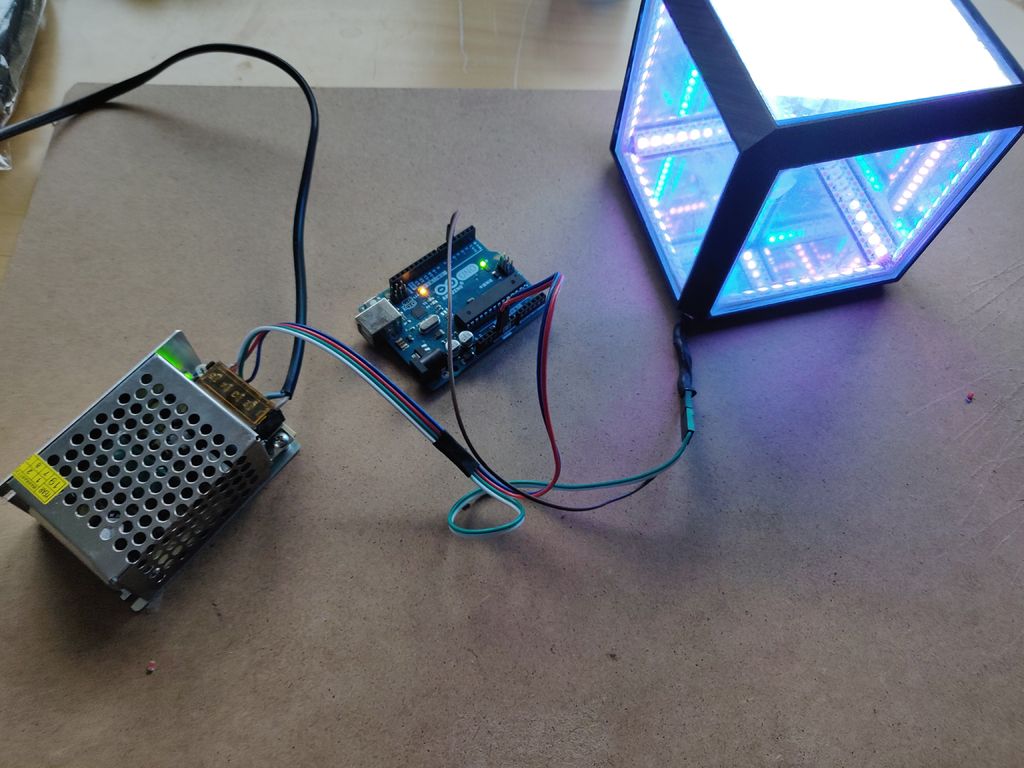 This method meant that the plexiglass mirrors surrounding the build are automatically quite flat, allowing the 144 LEDs inside to reflect beautifully with no adjustment. An external Arduino board controls the lights, producing an infinite number of patterns. A 5V supply is also used in order to power the assembly.
Instructions for the project can be found here, and with this simplified design, Jensma was able to construct his in a day for just $25 in parts.