James Bruton's 512 LED DJ helmet adds more glow to his Performance Robots show
—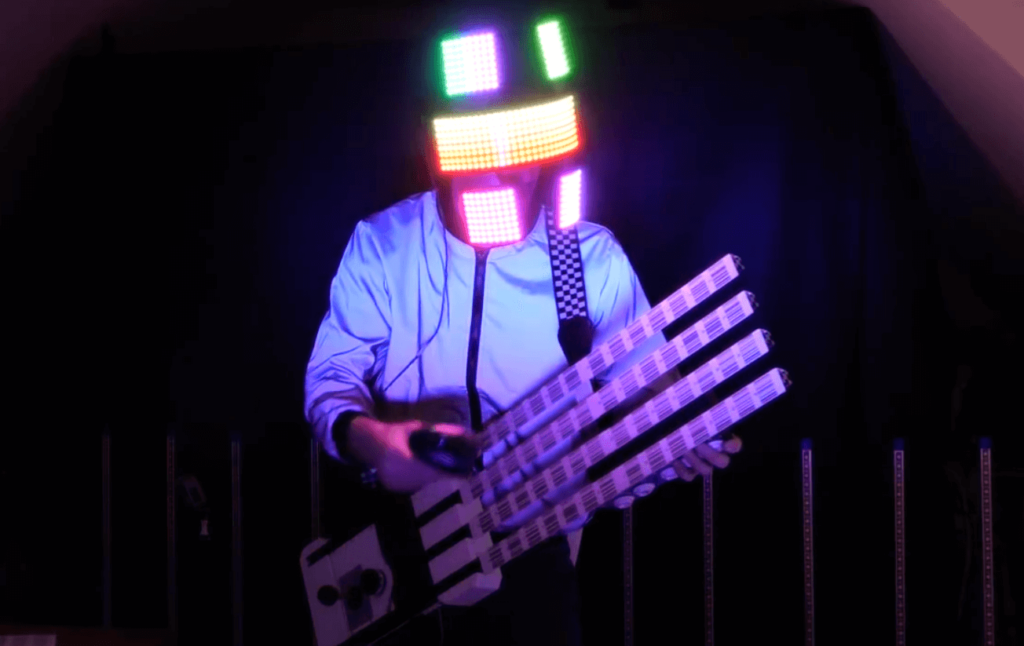 If you've ever thought that your musical performance needed more LEDs, then James Bruton's DJ helmet may be just the thing for you.
The YouTuber's wearable device is built on the base of a protective face shield, substituting in a 3D-printed support for an 8×32 LED matrix, as well as four smaller 8×8 LED matrices arranged above and below the main section.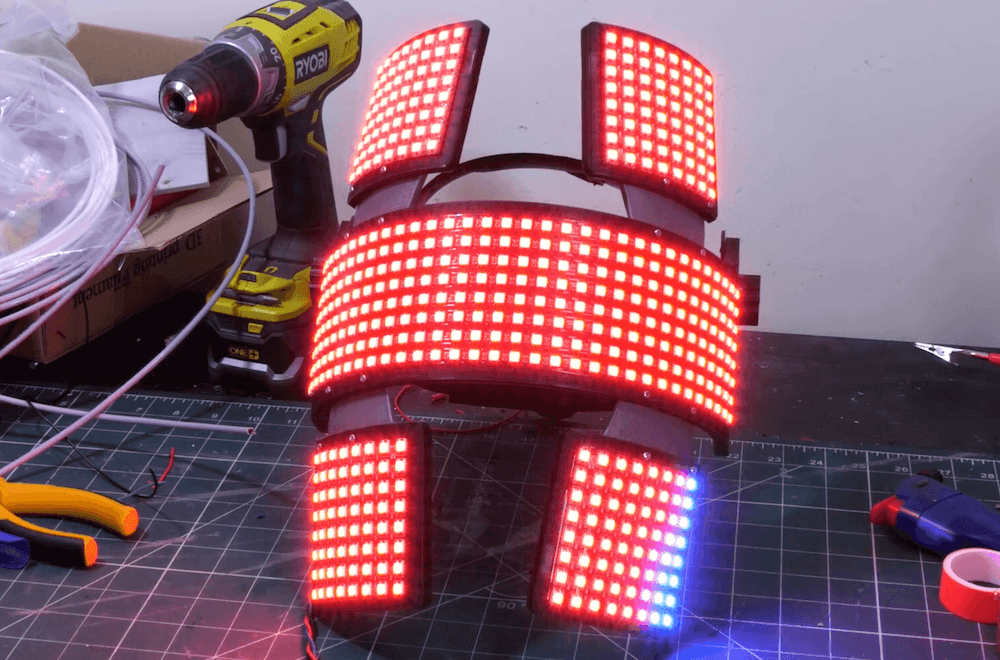 The 512 LEDs are powered using a portable LiPo battery and a 10A power regulator. Control is via an Arduino Mega, which is connected to an RJ45 jack that enables it to work with DMX lighting data. 
The result is a spectacular display, shown off nicely in an electronic concert (with his barcode guitar) starting at around 8:20 in the video below!