This new Nano pack has EVERYthing you need
—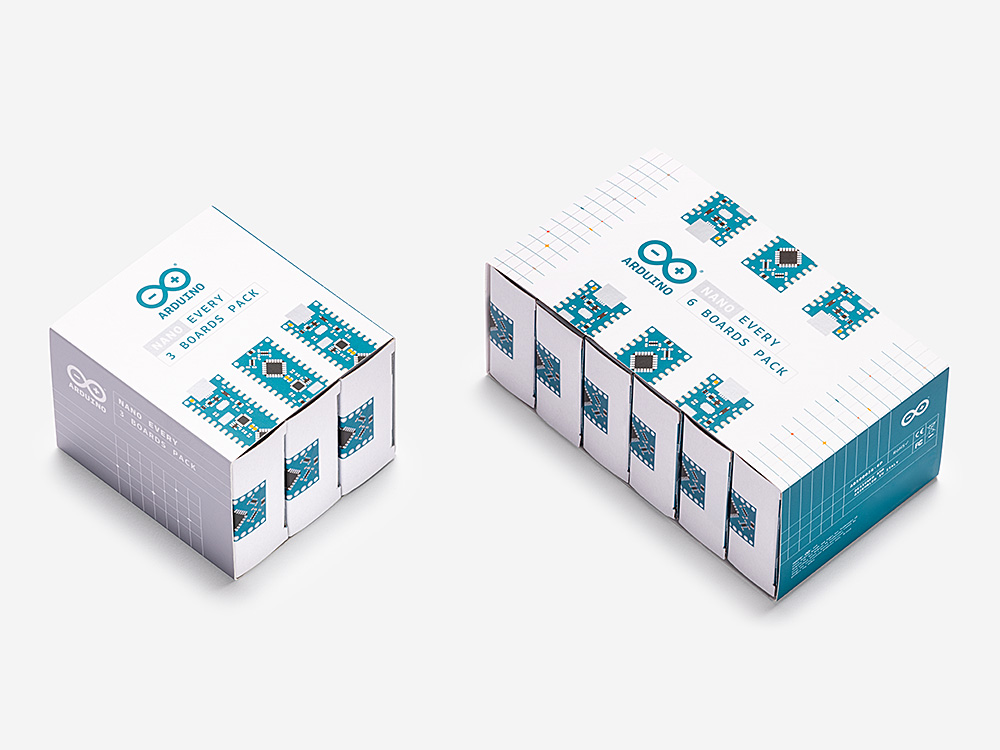 The Arduino Nano Every is now available in a 3 and 6 pack – perfect for running a course or powering all your projects with Arduino.
For those countless creations requiring a small and easy to use microcontroller board, the Nano Every has the tiniest Arduino form factor out there measuring just 45x18mm. Whether you're working on a low-cost robotics project for the entire classroom or presenting a complex prototype with many functional blocks, this pack offers exactly what you need – a batch of Nano Every boards at a great price!
This robust little board costs as little as €7.50 each ($9.30 each) in the 6 pack, saving €0.50 ($0.60) per board versus the single. It's now more affordable than ever to forecast the local across town by building your own little band of Gnome Weather Forecasters in your class.
Get your Arduino Nano Every – Pack on the Arduino online store!