Every jack-o'-lantern needs a pair of animatronic eyes
—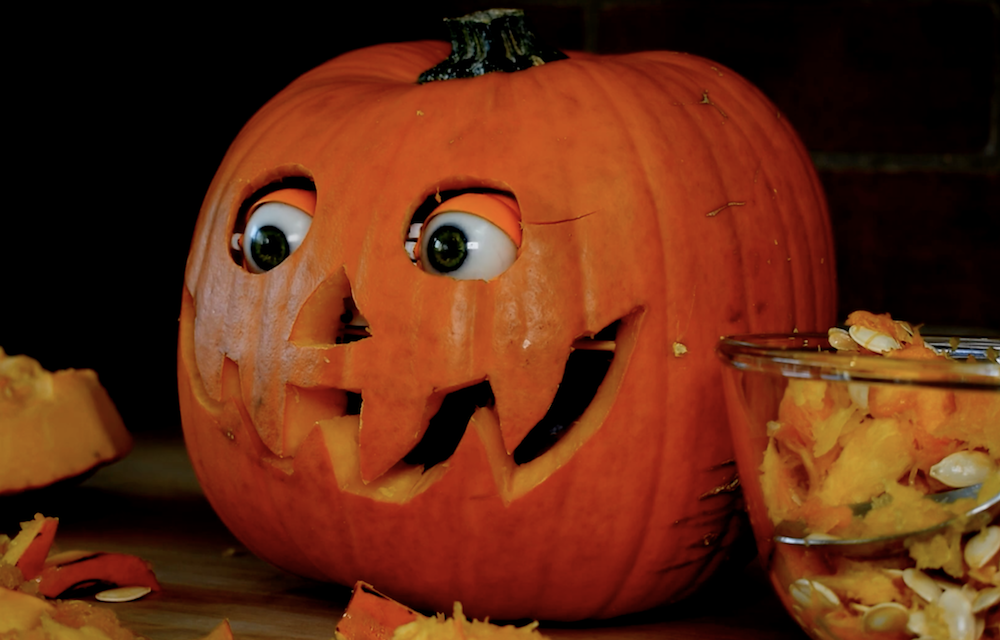 If you'd like your jack-o'-lantern to stand out, a pair of animatronic eyes should do the trick. While there are numerous ways that you can go about this, few (if any) look as good as the set made by Will Cogley in the first video below.
The incredibly realistic 3D-printed eyeballs are installed into the hollowed out pumpkin using skewers as supports, and glance in all directions, along with orange eyelids that open and close for an even more human(ish) appearance. 
The second clip delves deeper into the eyeballs themselves, which come in several forms. Control is via a Wii Nunchuk-esque joystick interface, with the help of an Arduino.