Quick Fix is a social media vending machine
—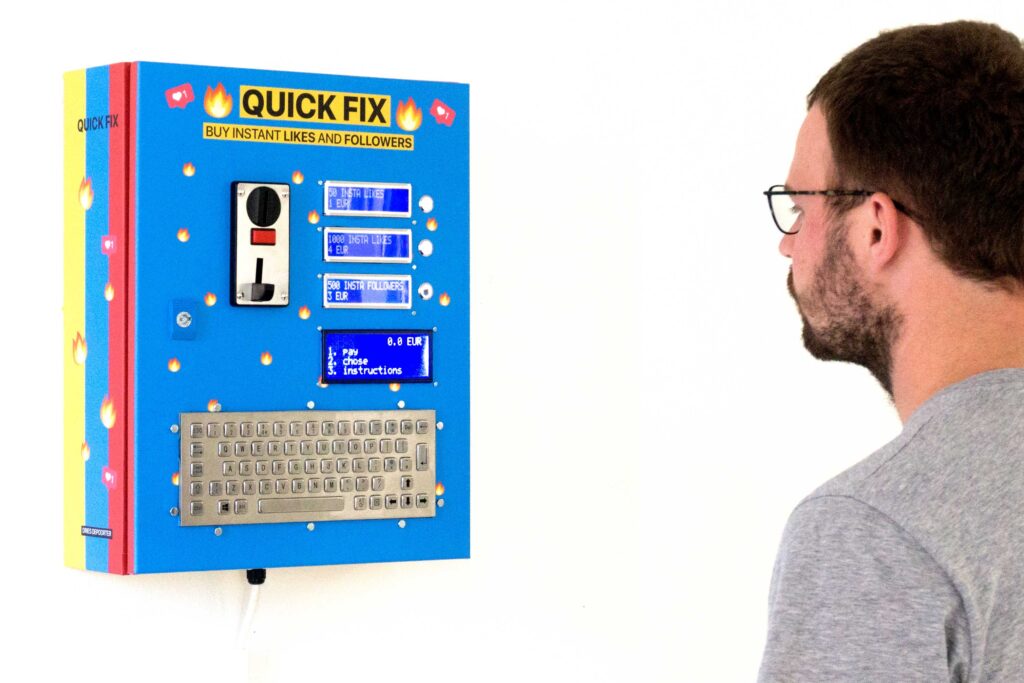 Do you want to grow your popularity on social media? Sure, there are those online services that could give your audience a boost, but if you'd prefer something a bit more tangible, then the "Quick Fix" vending machine is just the thing for you—and it even accepts actual currency.
After you deposit the appropriate amount of coins and enter your social media account name, you're then bombarded with an army of new followers or likes. As you might suspect, these interactions are via faux accounts.
Fake or not, it's a brilliant art installation constructed by Dries Depoorter as a commission for the 2019 Pixelache Festival. The build features an industrial-style enclosure and hardened keyboard, along with an Arduino, a Raspberry Pi 3B+, and a few I2C LCD screens.
As the video below puts it, "Influencers will love it."