This Arduino-controlled robot slithers like a snake
—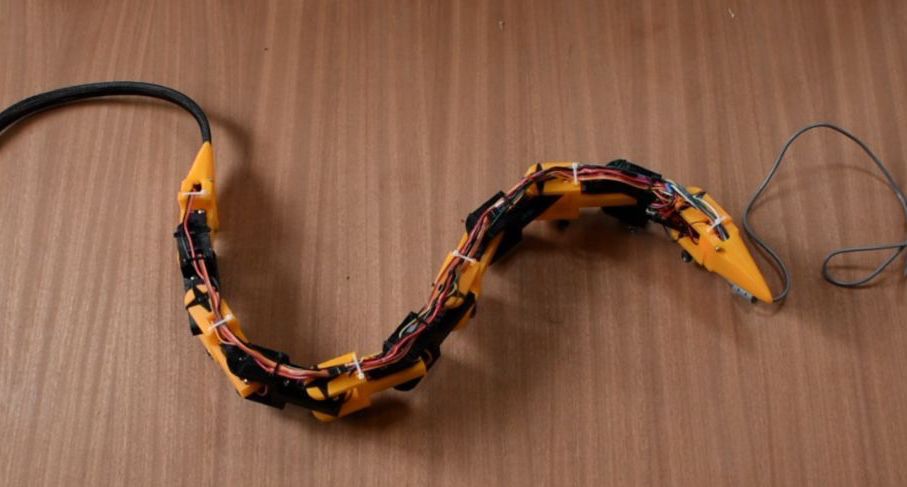 Would you like to create a robot that slithers from place to place like a snake? Well now you can, thanks to this bio-inspired design from Will Donaldson. 
Donaldson's project uses 10 metal gear servos to allow his robotic snake to curl its body back and forth, sliding along on small wheels that replace a real serpent's bottom scales. An Arduino Nano controls its 10 segments, and power is provided by an external tether from a recycled desktop power supply.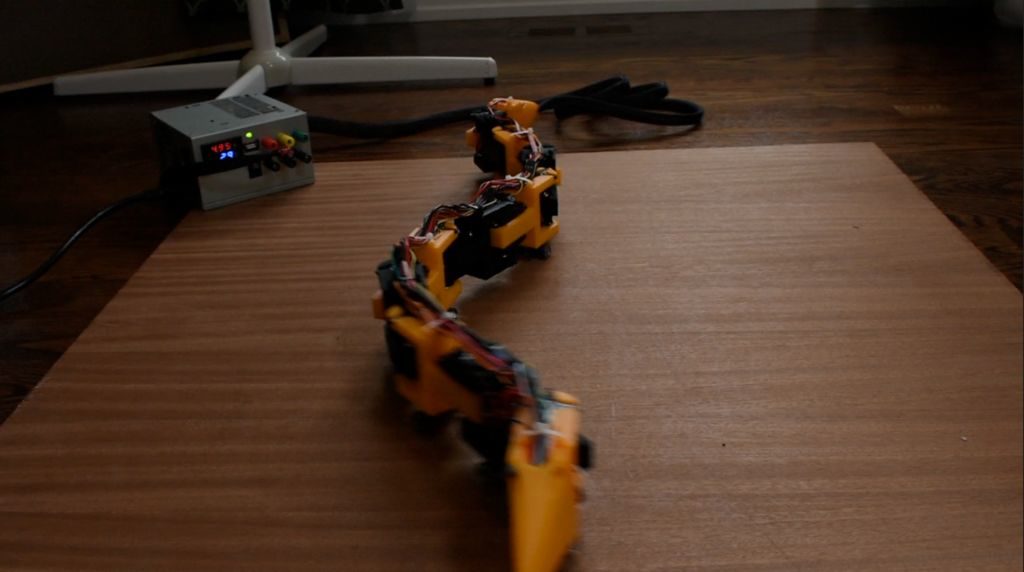 As shown in Donaldson's video, he's been experimenting with several different snake builds and forms of locomotion. These include an inchworm-style gait where sections are picked up off of the ground, and a sort of hybrid configuration where a snake can move in both the horizontal and vertical planes. 
Instructions and code can be found in Donaldson's write-up here, and you can check out the video below to see more about his design process.