This window blinds controller follows the sun
—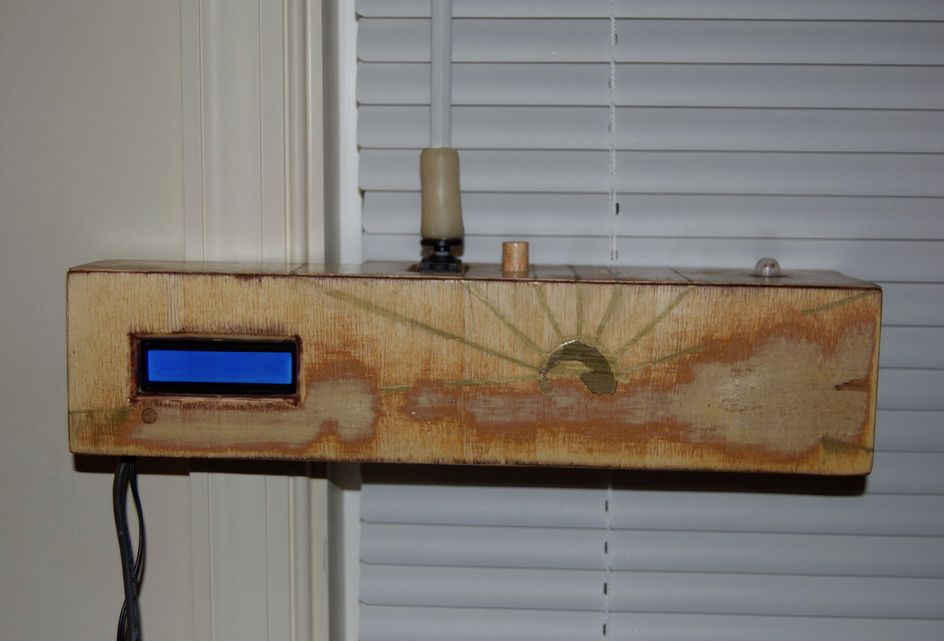 Blinds let you see out and let the light into your dwelling, then flip them down when you need privacy or darkness. They do, however, have their disadvantages in that the cords constantly get mixed up and tangled, and—most importantly—they're not automated!
While we've seen several mods to the holder assembly for automation, cmp3mt's device puts a different spin on things, holding the control rod with a sleeve made out of polymer clay, allowing it to turn with a continuous rotation servo.
The setup is powered by an Arduino Uno and features an LCD screen to display messages. It can be operated manually with the push of a button, or based on a time schedule and sensor data from a light dependent resistor that enables it to open and close with the sun.