This control panel references your favorite sci-fi films
—
While you may question if some of the blinking lights and buttons in science fiction movies actually do anything, you'd still really like to hit those buttons just to see what happens, right? If that sounds like you, then something like this rocket ship panel from maker "r570sv" might be just the thing for your entertainment.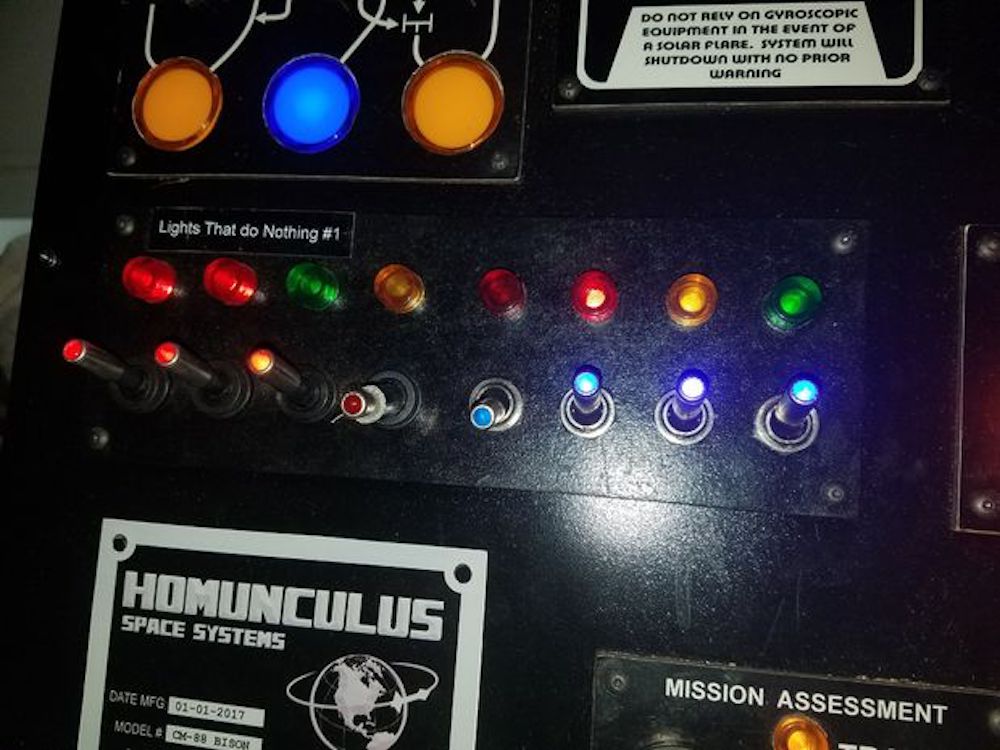 The build features three Arduino boards for control, and references a total of 13 works of sci-fi throughout the brightly lit-up panel. Highlights of the project include a controllable infinity mirror, and a Raspberry Pi-driven screen that displays different movie clips depending on what combination of buttons, switches, and knobs are selected. Still other buttons and lights don't really do anything, following along perfectly from the theme.
You can see more of the panel on Instructables and in the video below!