The Imperializer makes quick work of metric conversions
—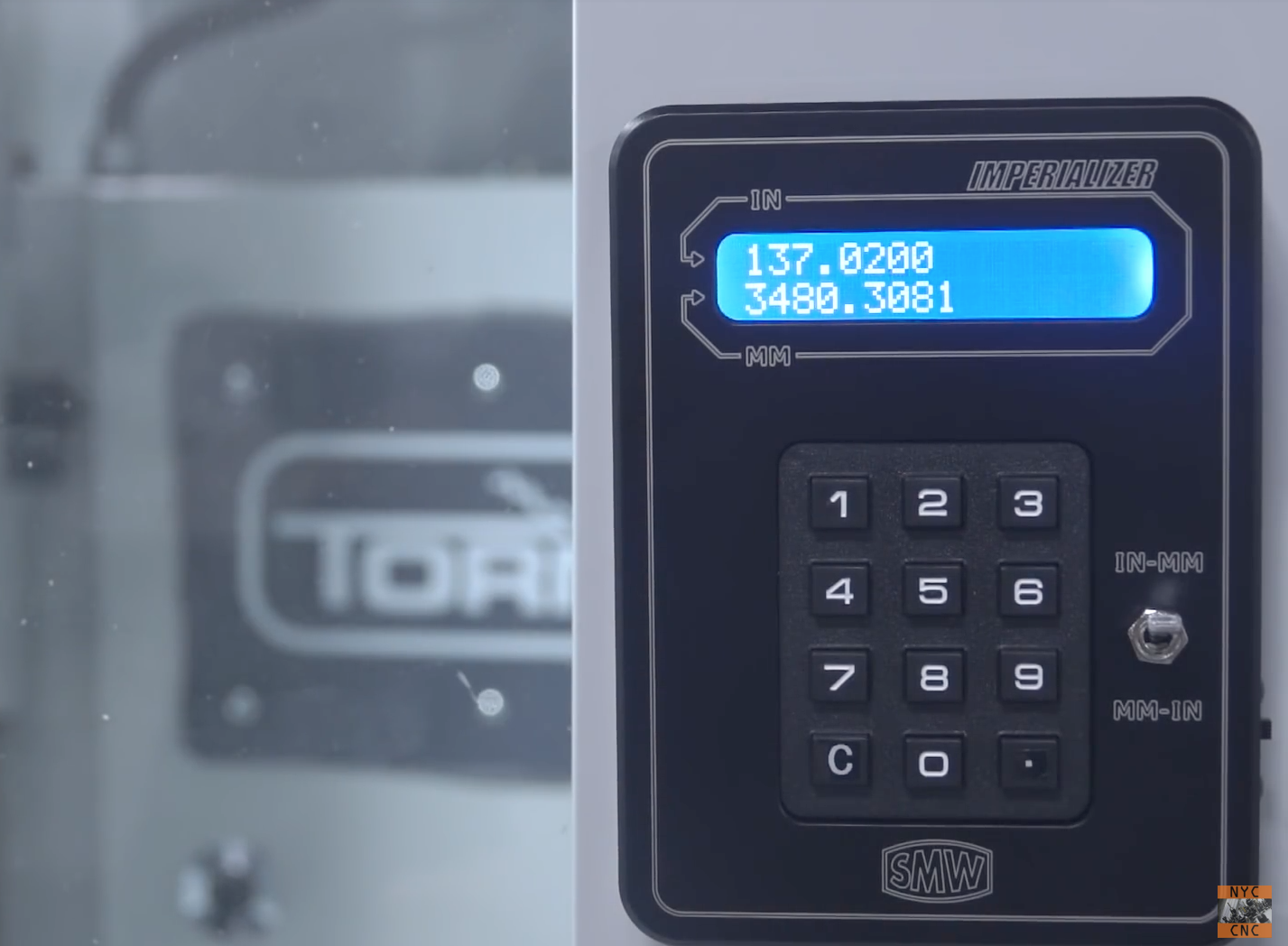 When you work in a machine shop, you often need to convert numbers from metric to imperial. As long as you have to do this on a regular basis, why not make a tool to do so easily?
Instead of pulling out a phone or taping a calculator to their CNC machinery, NYC CNC came up with an Arduino Nano-based device that does this conversion in style. "The Imperializer" features a beautifully milled enclosure that magnetically sticks onto a machine, a backlit LCD, and a toggle switch to flip between metric and imperial units.
The Imperializer is a desktop or machine mountable device that does one thing: converts inches to millimeters (and millimeters to inches)!  It uses an Arduino Nano and is powered by a Lithium battery that can be recharged with a Micro-B USB cable!
If you'd like to have your own for your shop, the bill of materials and Arduino code can be found on the project page. The housing, and even a fully-assembled version, can be purchased here.