DIY vending machine with Arduino
—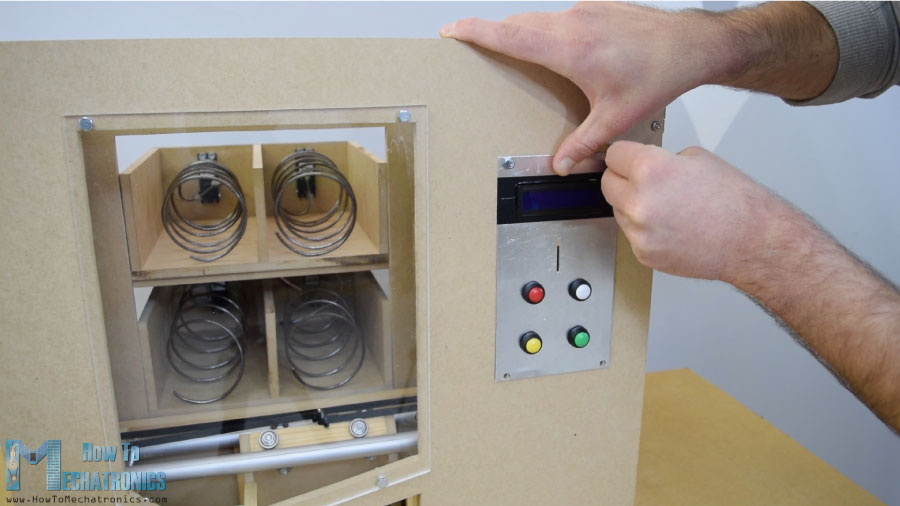 Have you ever wanted a vending machine for snacks but didn't know where to start? With an Arduino Mega, some motors, and an infrared sensor to detect coins, Dejan Nedelkovski decided to build his own using only hand tools.
The DIY vending machine's structure is made out of MDF, and uses wires bent into helical shapes to twist items out of four storage spaces with continuous rotation servos. While they could just drop to the bottom, Nedelkovski added a little extra flair and constructed an elevator system powered by stepper motors to gently lower the chosen treat to the exit opening.
You can see the project in action below, and find more details in Nedelkovski's write-up here.