PropHelix is an amazing 3D POV holographic display
—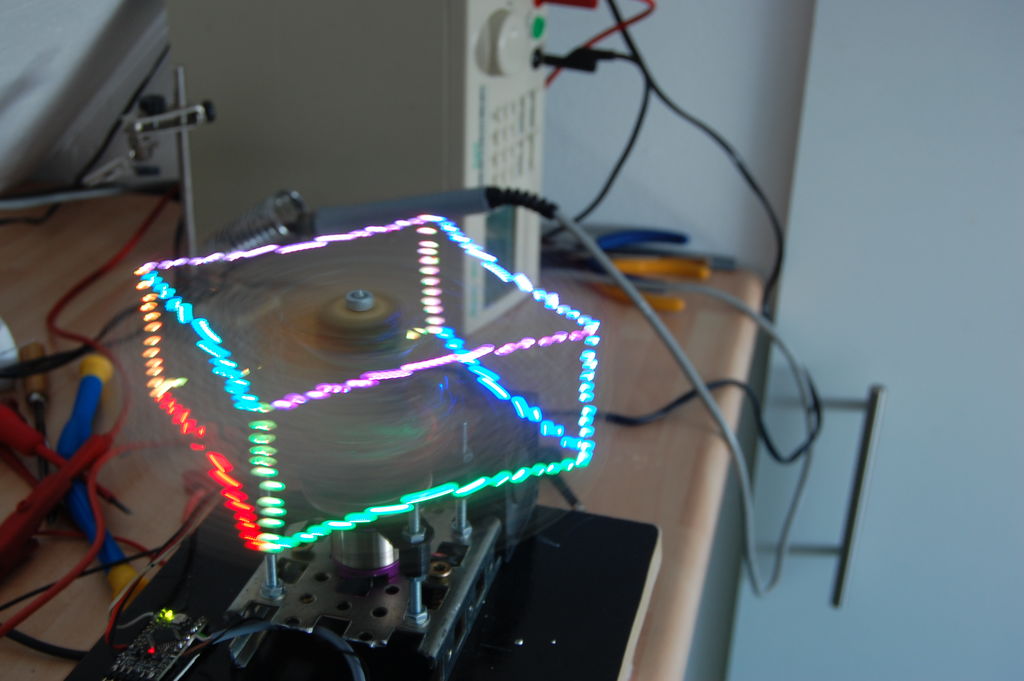 Chances are you're likely familiar with POV displays. These devices move through the air at a high enough speed to trick your eyes into thinking that a sequence of flashing lights is actually a solid image. Though interesting enough in two dimensions, LED aficionado "Gelstronic" decided to add more depth to his display, stacking 12 LED-enabled circuit boards in a helical pattern. This meant his project, dubbed "PropHelix," can create a light display in not two, but three dimensions.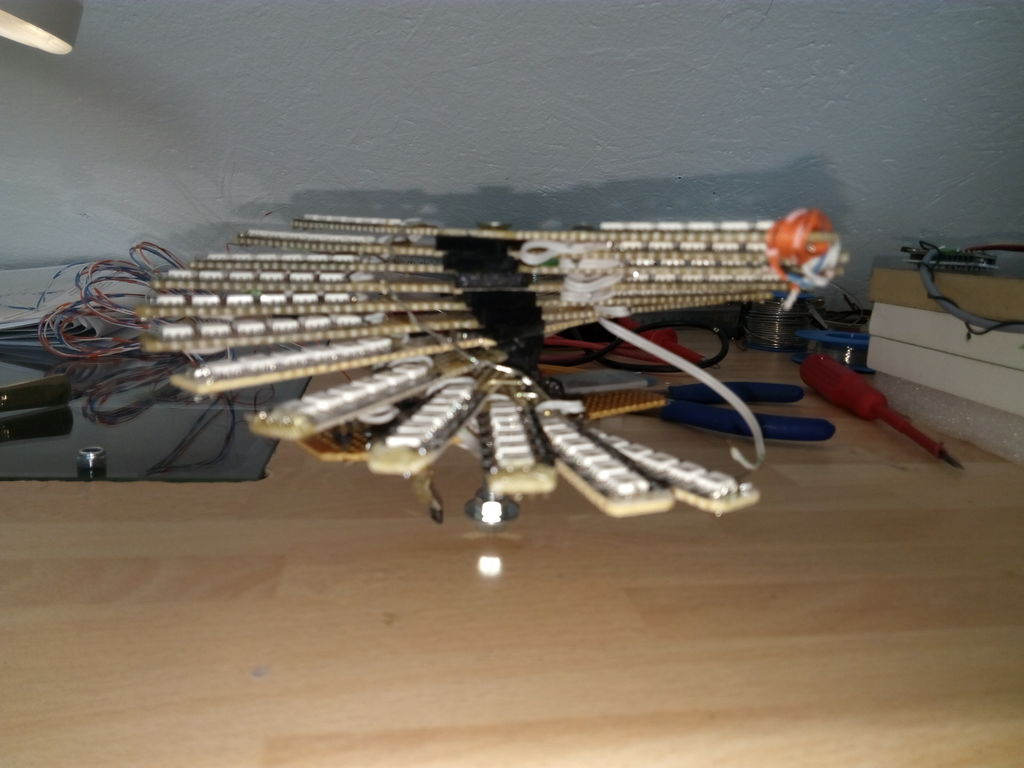 PropHelix's LED pattern is controlled by an also-spinning Propeller board, powered by a wireless charging setup normally seen used with mobile phones. An Arduino Pro Mini in the base of the assembly takes care of making things spin at the correct speed via a multicopter-style ESC and brushless motor, while an encoder handles feedback.
You can find more details on this build in its Instructables write-up here, or check out the beautiful images in the video below!