Log your hamster's runs with Arduino
—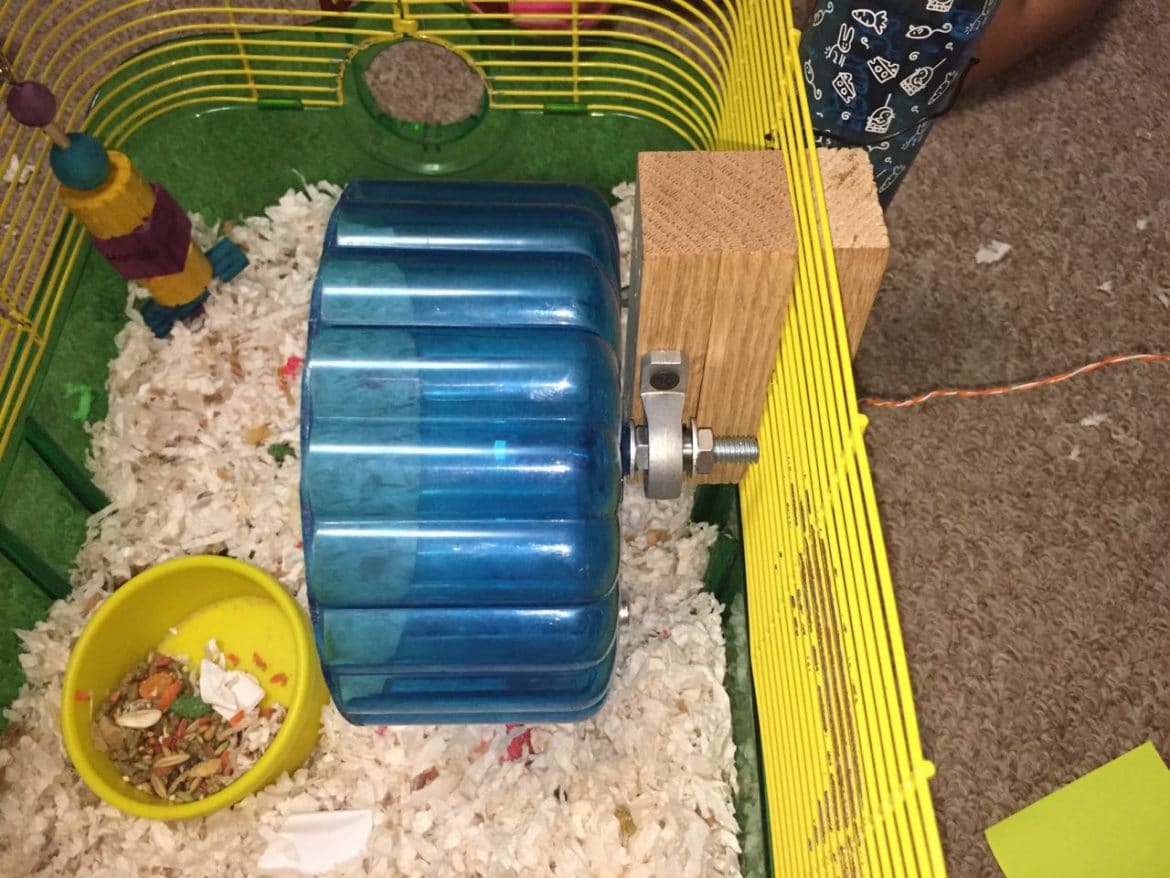 We've all seen hamsters in a cage, furiously running nowhere. Perhaps you've thought about the pointlessness of this activity, before going to the gym to lift weights up and down or run on a treadmill. From an outside perspective, both activities seem pointless, but when you realize the benefits, maybe tracking what "feats of strength" you're able to accomplish, things become much more clear.
As seen on Hackaday, in order to track the activity of his daughter's hamster, John Mueller implemented an Arduino Uno-based system that records revolutions using a magnet and a reed switch. Every time the magnet on the wheel passes the fixed switch, it triggers an Arduino input, recording how many revolutions, and thus how many miles the little guy runs each night. Results are quite impressive considering its size, recording over 3.5 miles on one occasion!
This type of encoder concept could be used in many different situations, such as logging bicycle speeds, or tracking motor stats.