Scare your friends with a 3D-printed animatronic eyeball
—
With October still six months away, you may not be thinking about Halloween decorations just yet. However, this Arduino-based ocular assembly could make for a spooky yet simple prop!
There are few things more unnerving than an eyeball or three looking at you from some concealed position—such as under clothing as in the project's video. If you'd like to scare friends, family, or random visitors, Maker Will Cogley has the perfect solution with his 3D-printed animatronic eye and eyelid mechanism.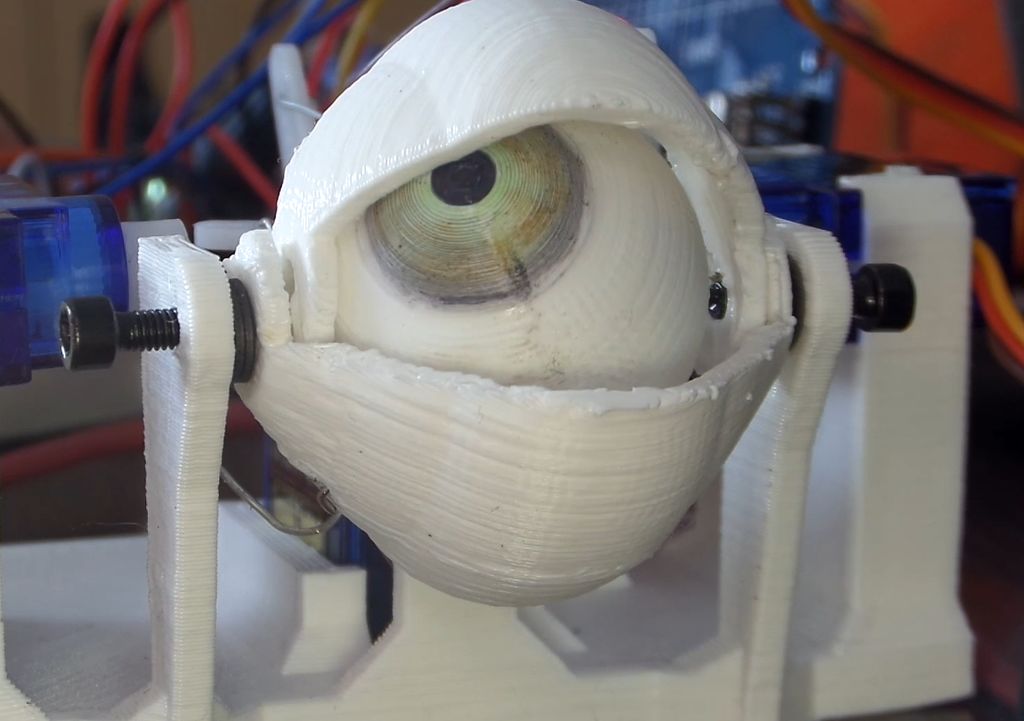 A joystick moves the eyeball around, while a small push-to-make switch blinks the eye and another potentiometer adjusts how wide open the eyelids are by default. The device itself, which can be controlled with any Arduino board capable of supporting four servos, took him a day to design and build, and should take much less time using his instructions, code, and STL files.
Want to create your own? You can find more details over on Cogley's Instructables page here.