ArduECU is a waterproof and rugged Arduino electronic control unit
—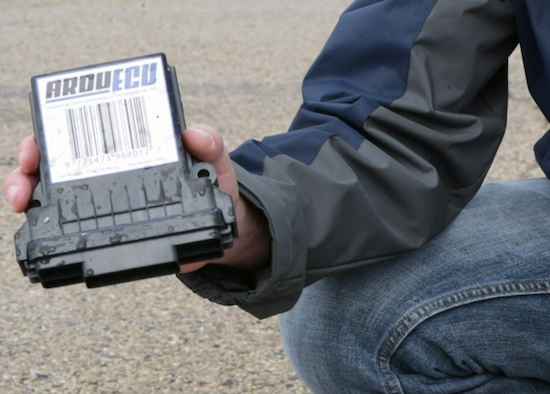 Now on Kickstarter, ArduECU is an IP69K-rated waterproof, rugged and impact-resistant electronic control unit (ECU) that enables your Arduino projects to withstand the elements and other harsh environments.
ArduECU is compatible with all 12V to 24V systems, and can be used in a wide range of applications such as vehicle diagnostics and control, stationary machines, remote monitoring, industrial automation, and agriculture to name just a few.
Based on an ATmega328, the ECU can be programmed with the Arduino IDE and also supports CoDeSys, meaning you can now configure your ArduECU with ladder logic, functional block, structured text, instruction list, or sequential function charts.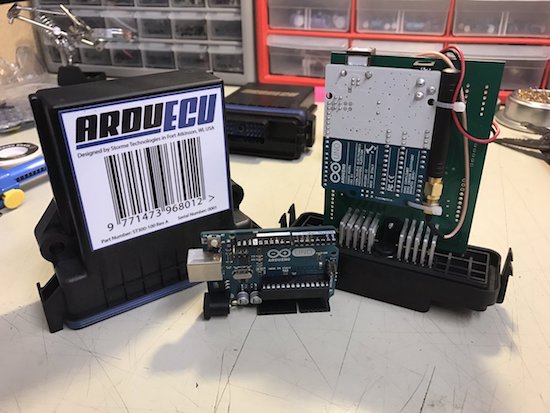 ArduECU comes in three models–one for basic projects, one for CAN bus vehicle and machine control applications, and another which converts an existing Arduino Uno into a weatherproof, custom-tailored ECU with an on-board prototyping area for your own creations and circuits. Each of these units will have expansion headers to leverage IoT and wireless capabilities, including Wi-Fi, Bluetooth, cellular and GPS, or to house future expansion shields with additional functionality at a later time.