Heat up a small pool with this solar-powered system
—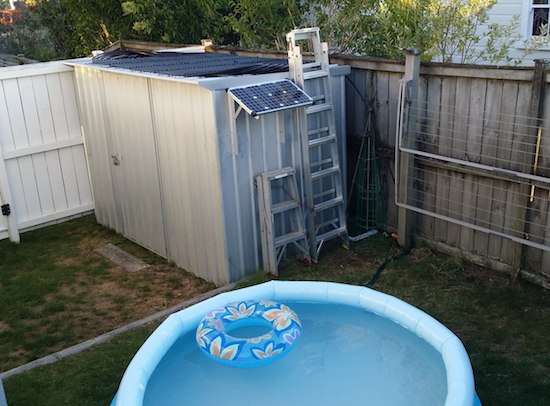 Imgurian "ElectricYFronts" has created an Arduino-controlled solar heating system for his kids' paddling pool.
Small semi-portable above ground pools can be fun, but are generally not heated. The "Solar Paddle" system, however, raises the temperature of the pool from a chilly 68 degrees Fahrenheit to a much warmer 83 degrees (20 to 28 Celsius). It does this by piping water into and out of the pool, then heating it in over 200 yards of black watering pipe on top of a shed.
Water is cycled via an impeller pump, which is powered by a solar panel along with a battery to keep power even over fluctuations. A few buttons and an LCD panel allow things to be changed around without opening up the Arduino Uno's enclosure.
You can see more on how this heater was made on Imgur.