A cool infinity mirror-style bottle opener
—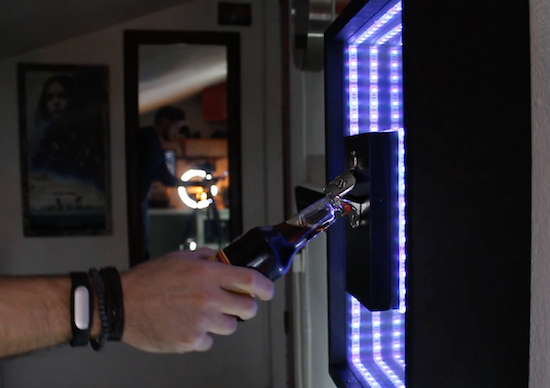 In his quest to create "the coolest wall-mounted bottle opener in the entire world," it would appear that YouTuber "Never Stop Seeking" has succeeded.
As seen below, the infinity mirror-style unit is made of plexiglass and two-way mirror film, and equipped with Arduino Uno-controlled RGB LED strips that are activated by a proximity sensor as you open a beer or soda. He even included a magnetic catch for his bottle caps!
Want to build one of your own? Good news, Never Stop Seeking plans on sharing more details along with a how-to video in the coming days.