M2 by Macchina joins AtHeart!
—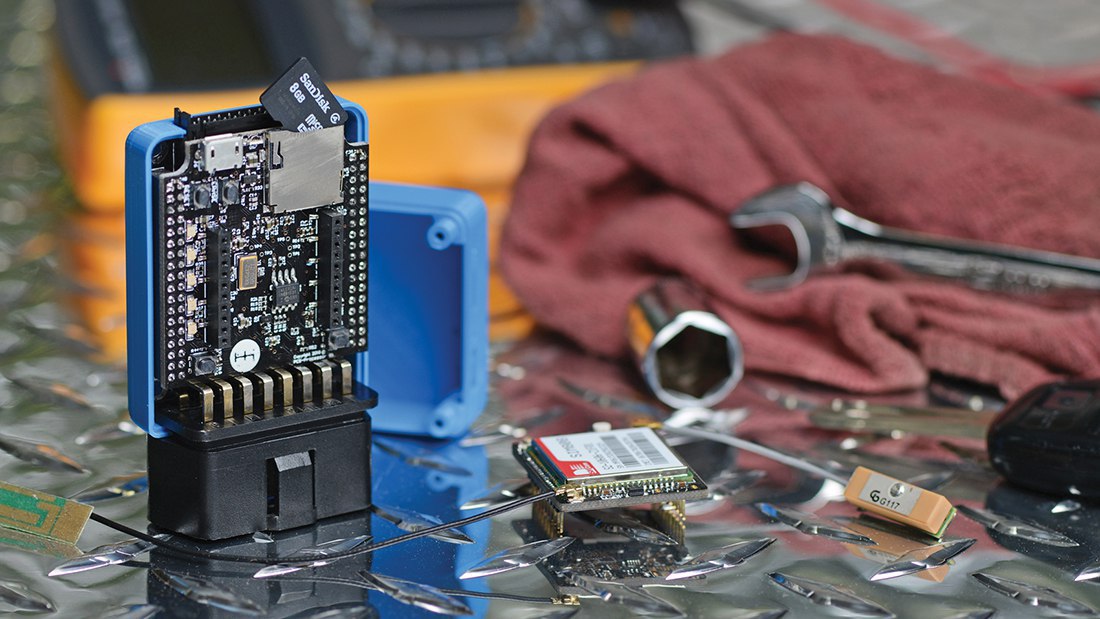 We're excited to announce the latest member of Arduino's AtHeart program, Macchina! Now live on Kickstarter, M2 is an open-source, versatile development platform for hacking and customizing cars.
M2's two-part design is compact, modular, wirelessly connectable, and based on the popular Arduino Due. It consists of a processor board with a SAM3X8E Cortex-M3 MCU, a USB port, some LEDs, an SD card slot, and built-in EEPROM, as well as an interface board with two channels of CAN, two channels of LIN/K-LINE, a J1850 VPW/PWM, and even a single-wire (GMLAN) interface.
The tiny device (56.4mm x 40.6mm x 15.7mm) can be wired under the hood for a more permanent installation or plugged into the OBD2 port, enabling you to do virtually anything with your vehicle's software.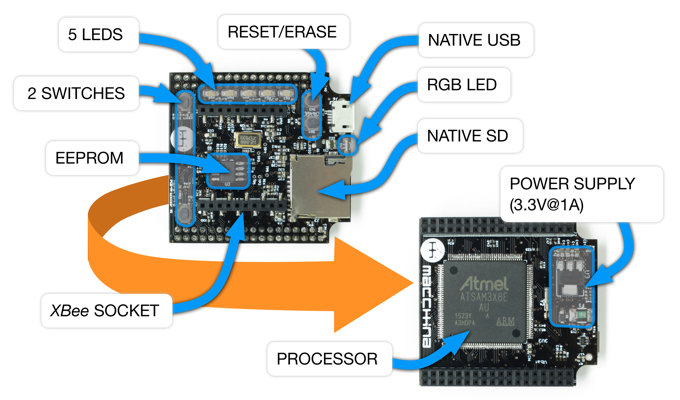 Macchina has partnered with Arduino, Digi and Digi-Key to develop M2, and believes that its highly-adaptable hardware will most benefit hot rodders, mechanics, students, security researchers, and entrepreneurs by providing them access to the inner workings of their rides.
M2 accommodates a wide variety of wireless options thanks to its Digi XBee form-factor socket, enabling you to easily connect your car to the Internet, smartphone, satellites, or the cloud using BLE, WiFi, GSM, LTE, and other modules.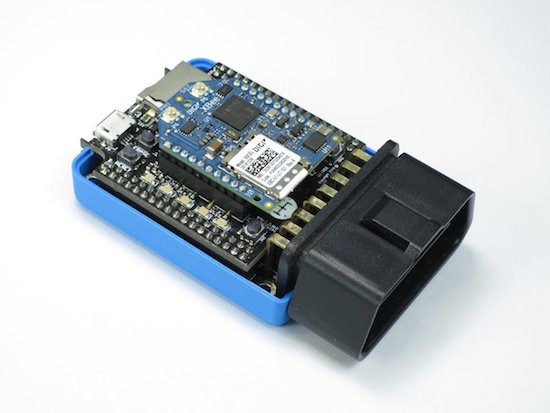 The platform can be programmed using the latest Arduino IDE, and is compatible with a number of software packages. Moreover, given its open-source nature, potential applications are bounded only by the collective imagination of the coding community.
Interested? Head over to Macchina's Kickstarter page to learn more or pre-order yours today! You can also check out Hackaday's review of M2 here.