Cubetto is now available for purchase worldwide
—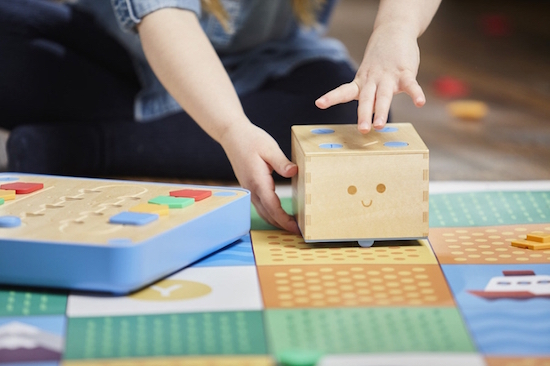 Our good friends over at Primo Toys have just rolled out their Montessori-approved, Arduino AtHeart coding toy for children ages 3 and up. The Cubetto Playset, which you may remember from its incredibly successful Kickstarter campaign, is a screenless system powered by a revolutionary coding language made of colorful blocks that lets kids write their first computer programs.
The playset consists of a friendly wooden robot named Cubetto, a physical programming console, a set of expandable coding blocks, a collection of illustrated maps, and an activity book. It's the first programming toy of its kind to work without a digital interface or display, enabling children to explore the world of coding through storytelling, adventure and collaboration–even before they can read or write.
By placing the blocks in different patterns on the control panel, kids can create sequences of instructions that program the robot's movement. In the process, they develop computational thinking skills that help them understand the basic principles of coding–all of this, in a very age-appropriate way that respects a child's natural way of learning.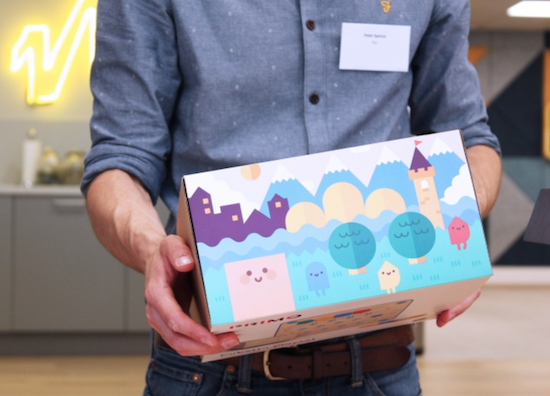 The London-based startup, which was founded by Filippo Yacob and Matteo Logli, is a graduate of the PCH Highway1 accelerator and has had the support of high-profile names including our very own Massimo Banzi and Randi Zuckerberg.
Cubetto is now available for purchase on its website for $225, or $245 when bundled with the Cubetto Activity Pack, which offers four additional world maps and matching story books. Check it out here!