Building a VR automatic camera tracker
—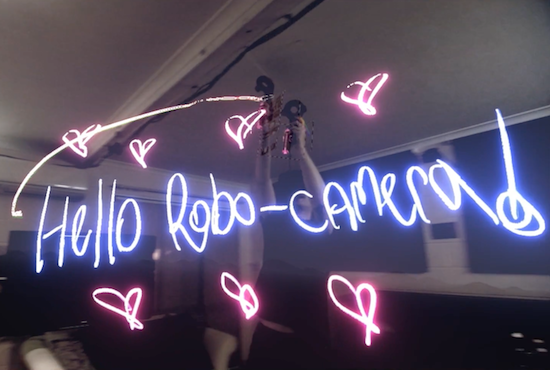 Light graffiti, virtual reality, and motion control combine to make one amazing robotic sidekick.
Film making has advanced in a staggering way over the last 50 or even 10 years, but what if you were to augment your filming rig with a VR headset and add a camera that automatically tracks where a VR controller is? Jaymis Loveday did just this, and in the video below, you'll see a very interesting result–he's painting with light in thin air.
If you've ever tried light graffiti, you're familiar with what he's doing. The problem is figuring out what and where exactly you've painted, and his system seems to solve this.
Later in the video, he interacts with a virtual world while the real world is still in the shot, for a kind of mixed reality filming experience. The possibilities for this kind of interface are staggering, so hopefully we'll see even more strange art in the future!
… it's a project I've had in my mind since I first used the Vive over a year ago, at PAX Prime in Seattle. As soon as I waved the controller in front of my face and noticed the tracking speed and accuracy I started mentally designing camera tracking systems. I wanted a VR system in my life because I love games, but I needed a Vive for filmmaking science experiments.
You can see more about this rig on his website here or on the project's Reddit post. You can also check out Loveday's previous video tracking only version here.