Cosmic Bitcasting is a wearable radiation detector
—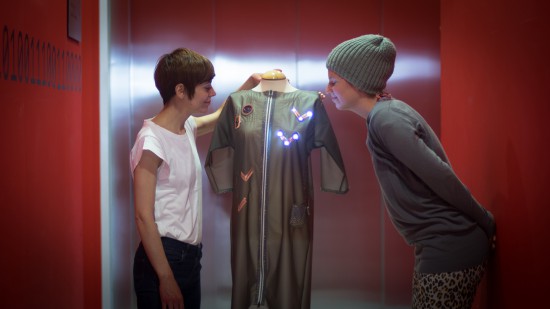 Cosmic Bitcasting is a digital art and science project emerging from the idea of connecting the human body with the cosmos by creating a wearable device with embedded light, sound and vibration that will provide sensory information on the invisible cosmic radiation that surrounds us. This open-source project actually works by detecting secondary muons generated by cosmic rays hitting the Earth's atmosphere that pass through the body.
Artist Afroditi Psarra and experimental physicist Cécile Lapoire worked together to develop a prototype of the wearable cosmic ray detector during a one-month residency at Etopia in Zaragoza, and is currently on display at the Etopia-Center for Art and Technology in Zaragoza as part of the exhibition REVERBERADAS.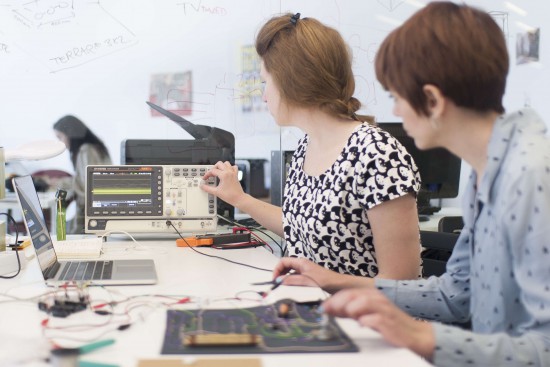 Cosmic Bitcasting is comprised of an Arduino Lilypad, High Flex 3981 7×1 fach Kupfer blank conductive thread from Karl Grimm, Pure Copper Polyester Taffeta Fabric by Less EMF, white SMD LEDs, a coin cell vibration motor, and an IRL3103 MOSFET with a 100 Ohm resistor to drive the motor.
Intrigued? Take a look at the video below and read the diary of the residency to learn more!