Build an LED game system with Arduino and a picture frame
—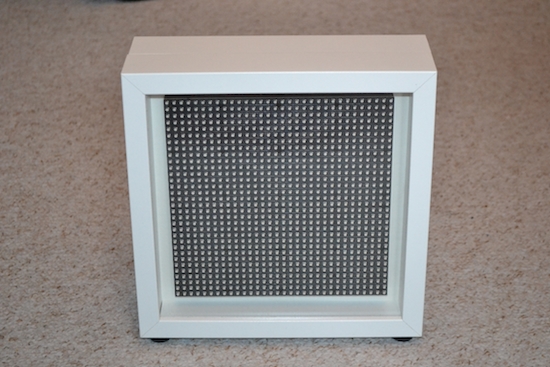 The LEDmePlay is an open-source DIY gaming console powered by an Arduino Mega. Games are displayed on a 32 x 32 RGB LED matrix housed inside an IKEA picture frame, and played using any C64-compatible joystick from the '80s. LEDmePlay supports several games, each of which are downloadable for free online, and Makers are encouraged to develop their own as well.
Its creator Mithotronic has also built a handheld variant for on-the-go fun, LEDmePlayBoy. This device is based on the same Arduino Mega, powered by eight AA batteries, and uses an analog thumb joystick and two fire buttons for control.
Interested? You can check out the LEDmePlay's construction manual, and find all of the games' source codes here.