Togglit is a DIY automation kit for your home
—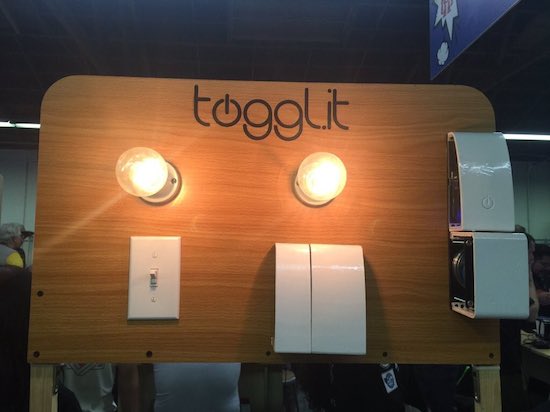 A few years ago, Integreight set out to turn your smartphone into more than 40 different Arduino shields. Now, the creators of the 1Sheeld have launched an open-source, fully-customizable home automation kit that will enable you to control your door locks, light switches and power strips using that very same mobile device.
"Togglit" can be assembled without any programming, wires, or hassle — only a screwdriver. For its debut at Maker Faire Bay Area, the connected interface was based on an Arduino Uno and 1Sheeld; however, the startup's founder Amr Saleh notes that it can run on virtually any hardware platform, ranging from Raspberry Pi to other Wi-Fi products.
At the moment, Togglit is compatible with typical toggle light switches, standard deadbolts, as well as American and European power outlets. Ready to make your house smarter? The DIY kit is currently available for pre-order.