Monitoring Solitary Bees Using Open Technology
—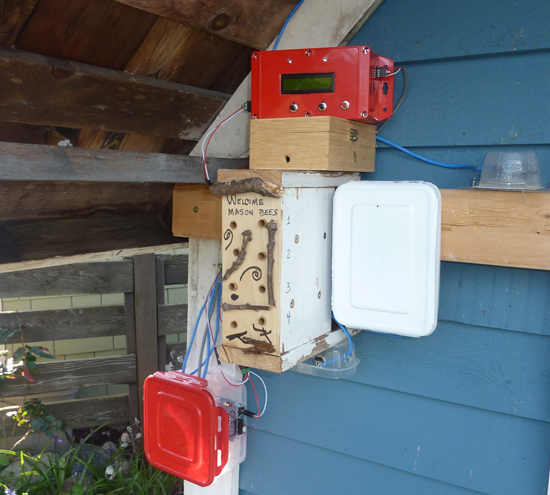 "Bees in the Backyard" is a citizen science technology project to investigate the nesting behavior of Mason bees, created by Mike Teachman, amateur bee enthusiast and Paul Perrault senior field applications engineer.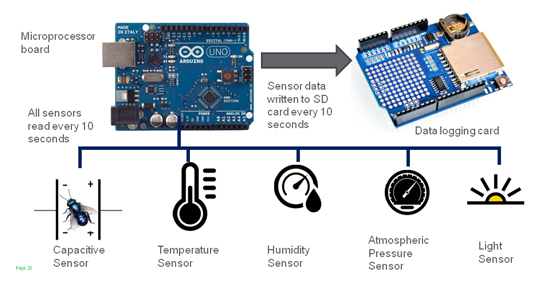 Mason bees are somewhat unique because, unlike honeybees, they are solitary, every female is fertile, there are no worker bees, they carry pollen on their bellies, they nest in holes and are vital to pollination of many fruit trees.
The idea behind the project was to turn each bee's entire nest into a capacitive sensor with the use of off-the-shelf open source hardware like Arduino Uno:
Following the innovative work of the UPEI in using non-invasive capacitance sensors to detect bees entering and exiting a hive, we decided to extend this study to determine if we could measure not just a bee moving past an opening in a hive, but actually measure bee activity, along with a sense of their deliveries. This involved the invention of a new type of non-invasive sensor, along with the development of a measurement system that would be used to gather large amounts of data.
The plan for the team for 2016 is to improve the project deploying an improved monitoring system at the same site and in particular:
• Develop a new capacitance sensor tube with increased accuracy
• Improve the visual appeal of nesting block and associated electronics
• Develop algorithms to mine the measurement dataset for bee activity patterns
Watch other videos on this youtube channel and read more about the project on Spectrum IEEE.