Yet another cool Pong with Arduino Uno
—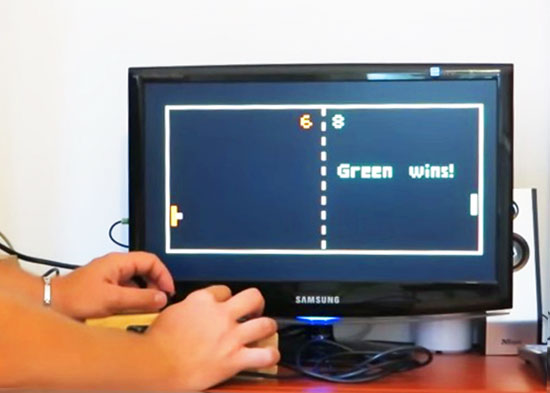 Everyone knows Pong, the first commercially successful arcade video game machine  originally release by Atari in 1972. In those years the game helped to establish the video game industry and nowadays is often used by makers to experiment with creating game consoles with Arduino.
Roberto Melzi recently shared on the Arduino forum a new version of Pong made with Arduino Uno:
Thanks to the VGAx library done by Smaffer, based on the previous work done by Nick Gammon, I have done a little color game for an Arduino Uno working for a VGA monitor. See for details here:

The target was to use an Arduino Uno board without special shields and supporting IC.
the fundamental components are a button, a potentiometer, few resistors and DSUB15 connector.
Tale a look at the video to see it in action:
Follow the step-by-step guide on Instructables to build one yourself.