Luz Electoral creates a lightshow from poll results!
—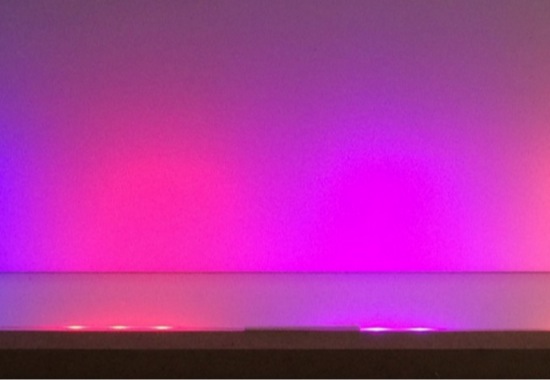 Luz Electoral is an installation with the aim of showing the results of Spanish regional elections of May 24th 2015 without using a screen to display data (self-imposed requirement ;). This project, created by Neuronas Muertas,  shows the percentage of votes by lighting a strip of 33 Neopixels with the main color of each party for each region, scrolling the results in some kind of "electoral results mood light". It basically transforms Spanish poll results into a lightshow running on Arduino, where each political party is represented by colors scrolling on a bar.
If you want to make it,  take a look at  the code available on Github and check the full story in spanish on Medium.