Encrypting messages with Cuckoo and Arduino Yún
—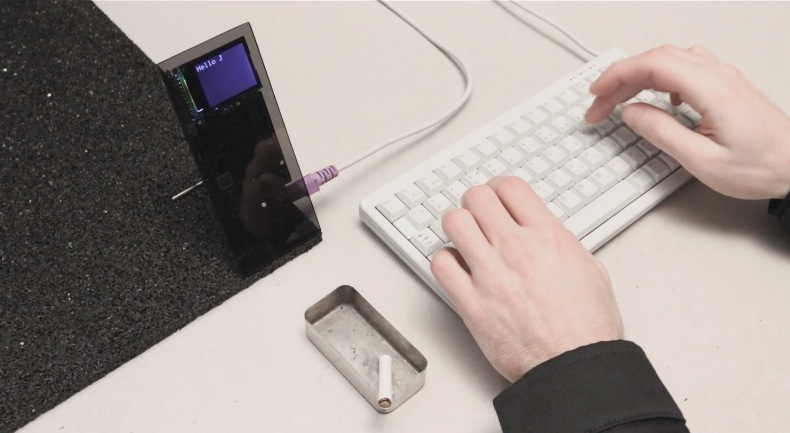 Jochen Maria Weber is a Researcher and Designer at the intersection of Interaction- and Industrial Design. He shared with us Project Cuckoo, a project running on Arduino Yún and looking at our interactions with intercepted social networks and how alternative ways of communicating might change them:
Twitter, Facebook, Google+ and co. collect our data and are forced to have a backdoor for state surveillance. Therefore Cuckoo encrypts messages into randomly generated words, meanings and noise in order to scatter them over multiple communication networks simultaneously. Each letter of an original message gets translated into complex forms of certain length forming new sentences. Those sentences get posted to aforementioned social networks, next to randomly generated noise-sentences for distraction. The encryption method can be changed with every new message. Any receiving Cuckoo-unit following the respective social network accounts can filter and decrypt the important posts according to their encryption method and time stamp. Cuckoo combines social networks to build a hidden one on top of their infrastructure. An egg in the others' nests.

Cuckoo uses an Arduino YUN to connect wirelessly as a stand-alone device to the internet. It also does the en- and decryption of all messenges and made it comfortable to connect to Twitter, Skype and Tumblr API with Temboo.
Take a look at the video on Cuckoo's website.