A breathing plant installation creating unusual sensations
—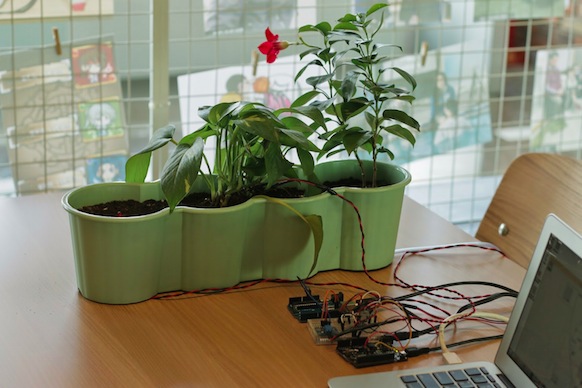 Arduino community on Gplus is pretty active and many people share their experiments, projects and prototypes to receive comments and tips. Yongho Jeong from Seul (South Korea) published a video called Uncanny, a breathing plant installation creating unusual sensations and made with Arduino Uno + air pump:
The uncanny (German: Das Unheimliche, "the opposite of what is familiar") is a Freudian concept of an instance where something can be both familiar yet alien at the same time, resulting in a feeling of it being uncomfortably strange.  //
The subject of this project is interaction between human and plant. My First thought is that Do plants breathe like we human do? I was amazed after learning that plants breathe and that their breathing is very similar to ours. So I want to show that plants breaths llike human do and reacting to touch of human.
Watch the plant in action below and explore Jeong blog  for the other technical details.