A DIY water-saving device for your house or makerspace
—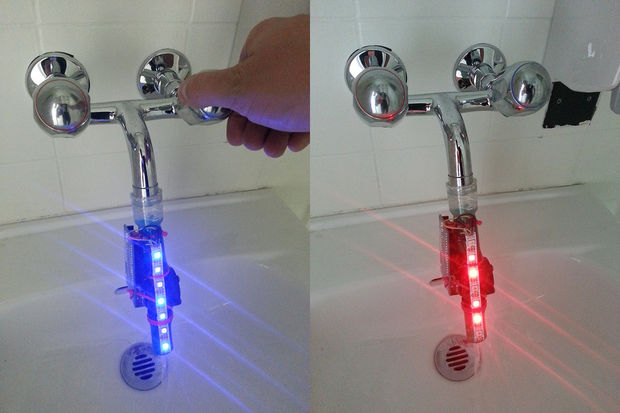 Last June Thomas Amberg participated to Water Hackathon – Open Source Technologies for Rivers, Oceans and Lakes taking place in Lausanne. He came up with a DIY solution made with Arduino Uno and a flow sensor to help monitor how much water a tub consumes.
The Augmented Water device helps you save water by turning red after one Liter and helping you not to waste it unnecessarily.
The ingredients you need to reach the results are the following: an
Arduino Uno
, Adafruit Neopixels,
Flow sensor
, LiPo battery, LiPo charger, jumper wires, tube fitting the sensor, plastic test tube and some zip ties. You can easily make one in 6 steps with his tutorial on
Instructables
.