Wood and electronics in a kinetic steampunk-flavored sculpture
—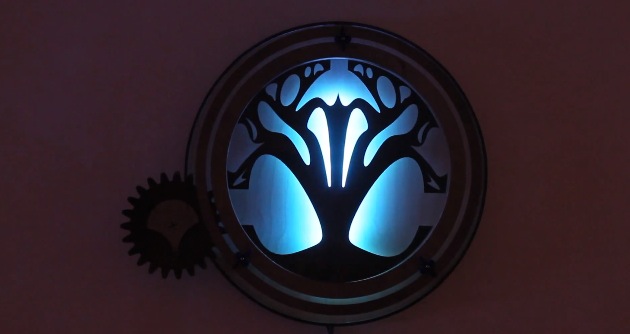 Orbis is a kinetic & lighting  lasercut sculpture controlled by Arduino Mega and created by an engineering design service located in Long Island NY which submitted it to our blog:
Orbis has several unique features and modes of operation not usually seen in Kinetic Art work. There are six specialized lighting modes and two motion modes which are all controlled via two independent Arduino Atmega 2560 control boards.
Orbis was created for a client's new home who wanted something truly unique. The client specifically requested something which blends the classic look of wood with electronics and mechanics in a simple artistic manner.

It also had to be large enough to highlight a central wall in the home while combining elements of old and new technologies. The client also wanted a separate control box which would allow guests to his home the ability to interact with the Kinetic Sculpture.
In order to create such a unique Kinetic Sculpture and control box, custom 3D models were developed. Once the client approved, these same files were sent out to a laser wood cutting service. Each piece was then hand stained and carefully assembled.

In the picture below you can see the inside of the control box: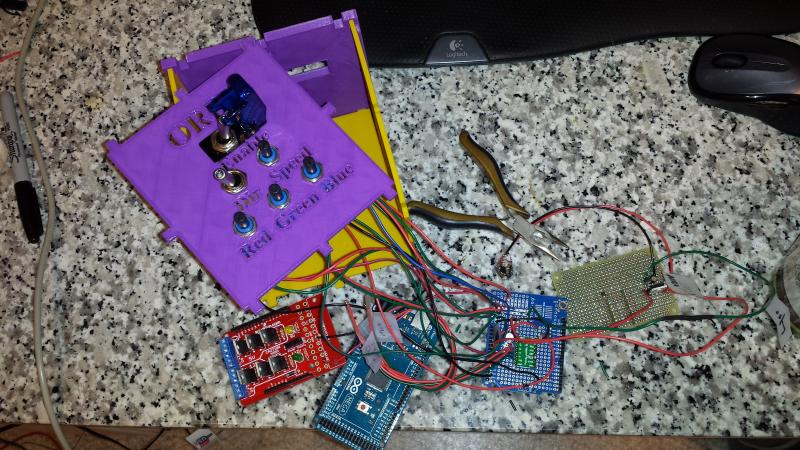 More pictures and videos on the project's website.