Speakers, makers village and projects: Maker Faire Rome takes off
—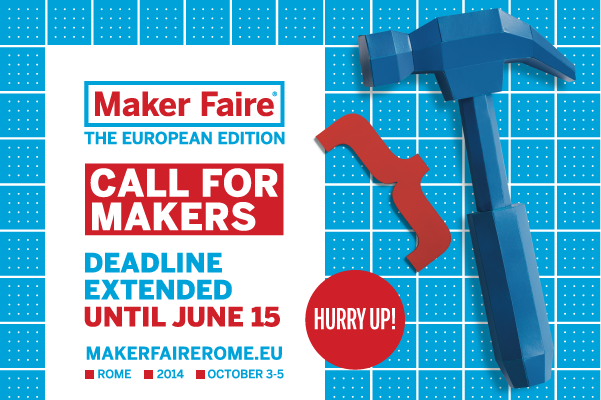 Riccardo Luna, co-curator of Maker Faire Rome has just revealed the first list of speakers confirming their presence next October! You have some more days to submit your project, deadline extended until 15th of June.
————————————-
Today, together with Massimo Banzi, we have some important news to share with you. There are big novelties at the second annual European Maker Faire in Rome (actually, there will be many more within the next few days as you will see…).
The first one is the list of speakers for the opening conference on October 2. It is not complete, other names will be added, but already we can say: it is an incredible list.
We are delighted to announce the presence of, among others, Cory Doctorow, who, here, on this blog, does not even need to be introduced; artist Neil Harbisson; scientist Ellen Jorgensen, who will discuss genetic hacking; the very young Joey Hudy will be back and, this time, Super-Awesome Sylvia will also come; and the Dutch robot music band TeamDARE.
We have given particular attention to the 3D printer sector and its medical applications: therefore, scientists will be the protagonists of great allenges like printing ears, lungs or hearts in 3D.
There are many names and you will see them on this site, but first let me publicly thank the European Space Agency for honoring us with the last public appearance before a six month space mission of astronaut Samantha Cristoforetti: I know Samantha well, I know what she is worth and I am fascinated by her curiosity about the world of makers; I heard her planning a mission taking maker tools into space and the idea of Arduino among the stars is fascinating.
So, we have the names. Now, where will they all be? This is the second novelty: we will leave the Palazzo dei congressi and, instead, meet at the Parco della Musica designed by Renzo Piano. Not only is it the most beautiful structure for events in Rome, it is a real park where we intend to build a Makers Village comparable to those that exist in San Mateo and New York.
We are not exaggerating, the space is beautiful and there is room for everyone: exhibitions, workshops, areas for babies and children, an area for parties. Asset Camera, as you know, is producing Maker Faire Rome for the second time, and after the huge success of last year is offering us a container where the only limit will be our imagination.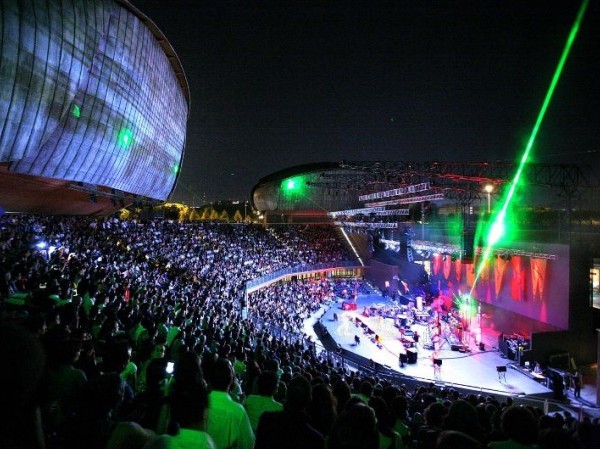 Now we are waiting for your projects. And we are certain they will be worthy of an event that will occur in the middle of the semester when Europe is headed by Italy, which will therefore make it a great celebration of European innovators (but we will still also have African and Chinese makers and fablabs).
And, for this reason we have decided to extend the deadline of the Call 4Makers. There's still time, a few extra days have been added (until June 15). And a beautiful place awaits you. Not just to have fun, but to truly take part in the third industrial revolution.
——————————–
Article written by Riccardo Luna and originally published on Maker Faire Rome website.