Hack! USB NeXT Keyboard with an Arduino Micro #ArduinoMicroMonday
—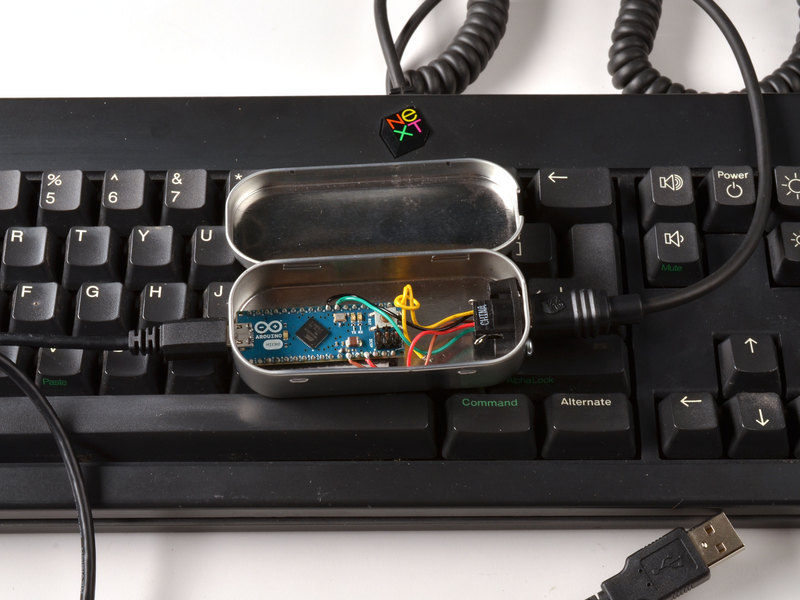 On Adafruit Learning System there are a lot of cool tutorials and this  particular one is based on the Arduino Micro used to upcycles old Next keyboards:
Ladyada and pt had an old NeXT keyboard with a strong desire to get it running on a modern computer. These keyboards are durable, super clicky, and very satisfying to use! However, they are very old designs, specifically made for NeXT hardware, pre-ADB and pre-USB! That means you can't just plug the keyboard into an ADB or PS/2 port or PS/2 to USB converter (even though it looks similar). In fact, I have no idea what the protocol or pinout is named, so we'll just call it "non-ADB NeXT Keyboard"
Click and follow the steps to make your own.