"Hack the Arduino Robot": join the competition!
—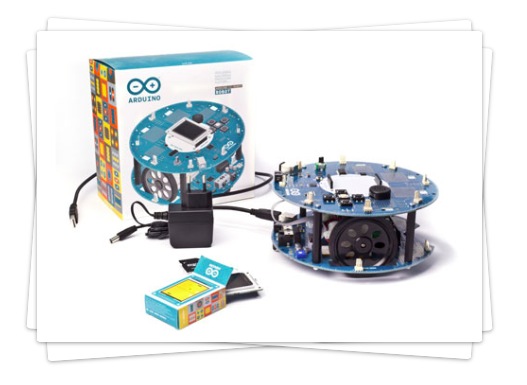 RobotChallenge is an international championship for self-made, autonomous, and mobile robots taking place in Vienna (Austria) since 2004. Each year robots compete in different competitions – Robot Sumo, Line Follower, Air Race, Humanoid Sprint, Puck Collect and Freestyle . This year RobotChallenge in cooperation with Arduino and RS Components presents a new open source competition called:  "Hack the Arduino Robot!".
If you like robot and feel like you could hack the Arduino Robot in a great way, submit a short description of your project idea (up to 120 words) before the 26th of January responding to the following questions:
What would you do with an Arduino Robot?
What makes your idea special?
What real life problem does your robot solve?
An international jury will select the 10 best project ideas based on feasibility, creativity and innovation.
The selected teams will receive a brand new Arduino Robot for free to implement their project ideas and are invited to present their robots at RobotChallenge 2014 on 29th and 30th of March.
Open source is all about sharing with the community: Therefore each team has to document their project online and submit a short video (3 – 5 minutes) by the 23rd of February.
What about the Prizes? They are donated by RS Components which will  award the winners in two categories:
Best project & documentation Award
Community Award.