Arduino Store: yes, we are open!
—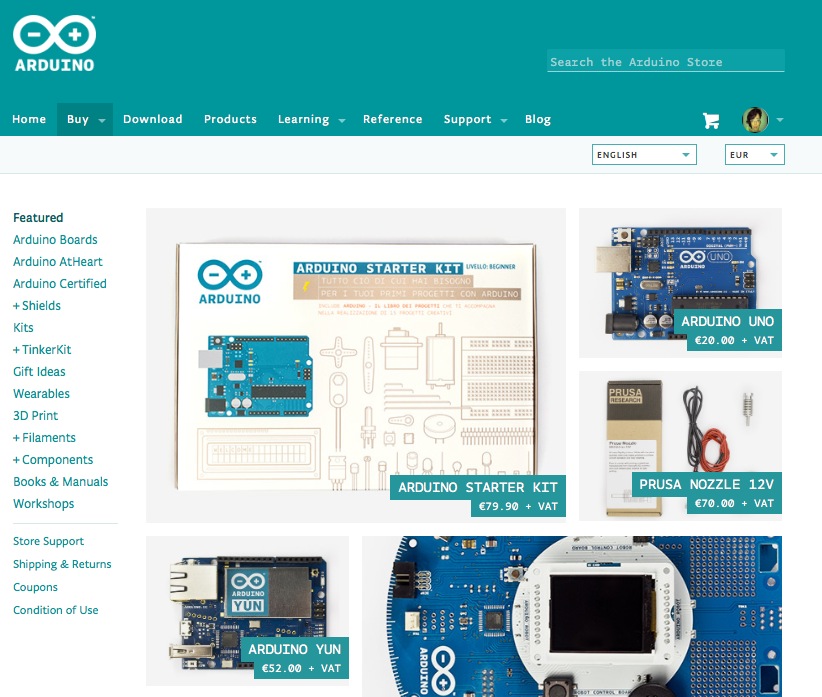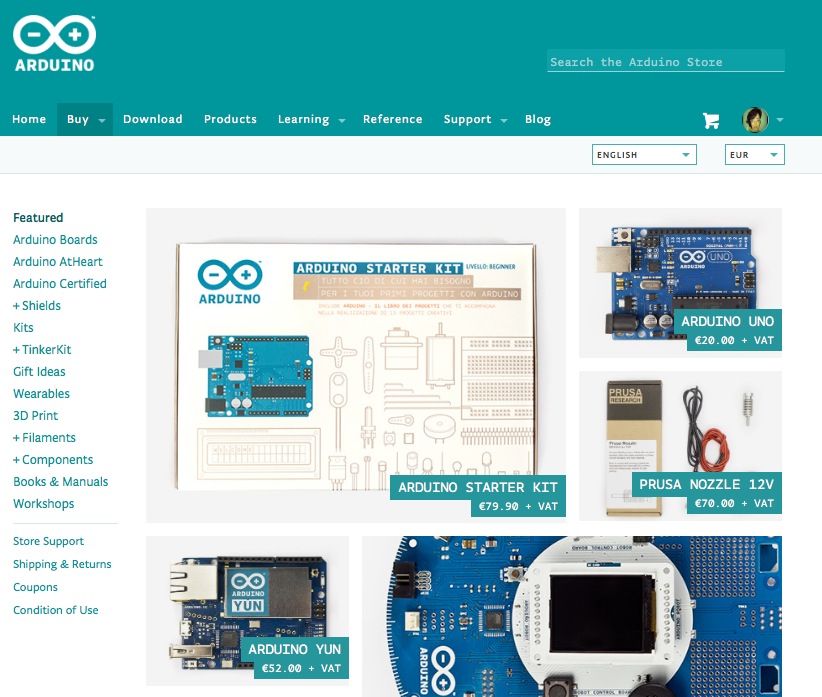 We're happy to announce we are now online with the new Arduino Store.
Last October we started a progressive change of our platform and yesterday we released an improvement of our online Store, offering better navigation experience and interface design, cheaper shipping fees in EU and a series of new products from different producers.
Take a look at the new store menu! Next to official Arduino products you'll now be able to purchase:
– components for your interactive projects
– products by Adafruit, BareConductive, Prusa, Plug&Wear…
– 3rd party shields
– filaments for your 3d printer
– books and manuals to improve your learning experience
– Arduino At Heart and Certified
Stay tuned as new features are coming up soon!