Zombie apocalypse survival lock-box
—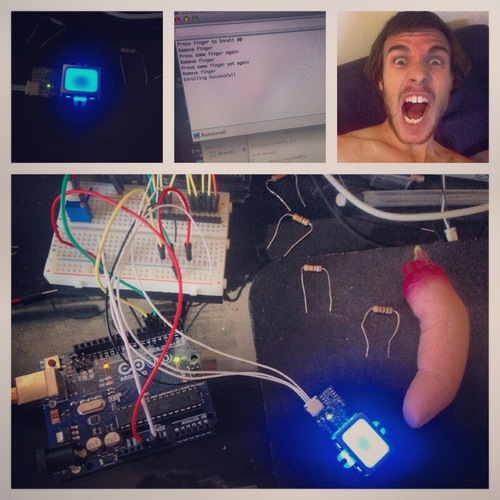 It's not true that watching tv we all become passive spectators, especially when witnessing the adventures of a bunch of people trying to survive zombie apocalypse.
Matt Reamer is a UX designer, graduate student at VCU Brandcenter and a maker. While watching the blockbuster series The Walking Dead , he made up a scene involving a lock-box requiring a finger print to be unlocked. Guess what happens next and who's the owner of the finger? Watch the video and discover yourself:
He used an Arduino Uno, a servo, a few leds and a Sparkfun FPS scanner.
You can create a customized lock box that recognizes your unique finger print following this documentation on github!