This gargantuan 3D-printed robot hand is just the beginning
—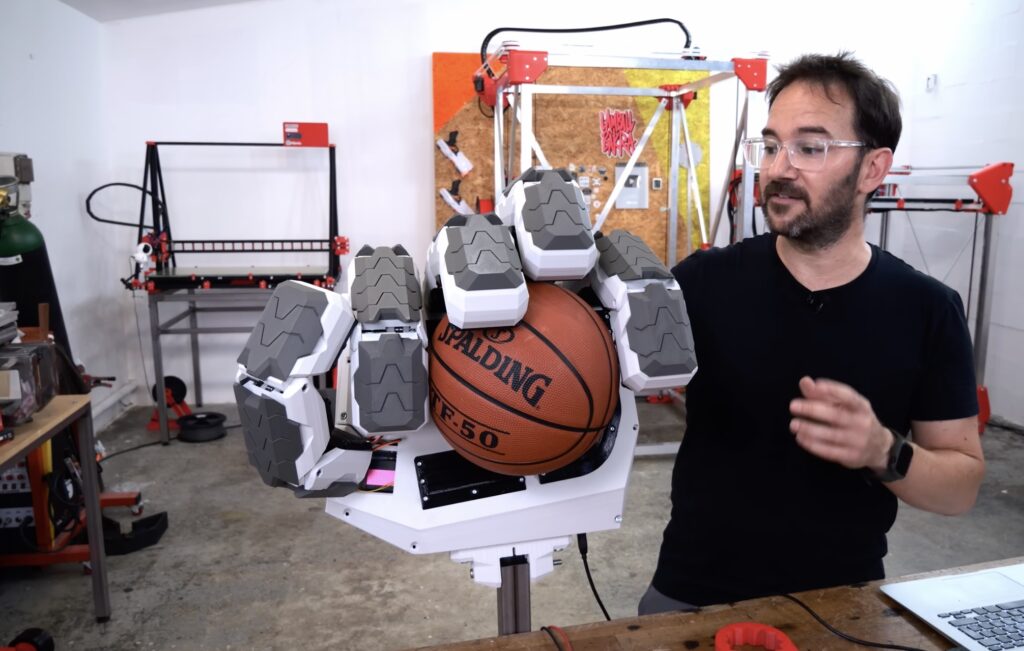 Ivan Miranda has a humble dream: he wants to build a massive 3D-printed robot that he can ride upon. In other words, he wants a mech. But that is obviously a very challenging project that will take an incredible amount of time and money. So he decided to test the waters with one piece of the mech: a huge 3D-printed robotic hand.
Miranda designed this robotic hand at the scale necessary for an enormous rideable mech, but he has only built the one hand at this point. This let him test the idea before jumping into the deep end with the full project. The structure and most of the mechanical components were 3D-printed. It has four fingers and a thumb, each with three joints (like a real human hand). It is mostly rigid PLA, but there are some flexible TPU parts that add grip.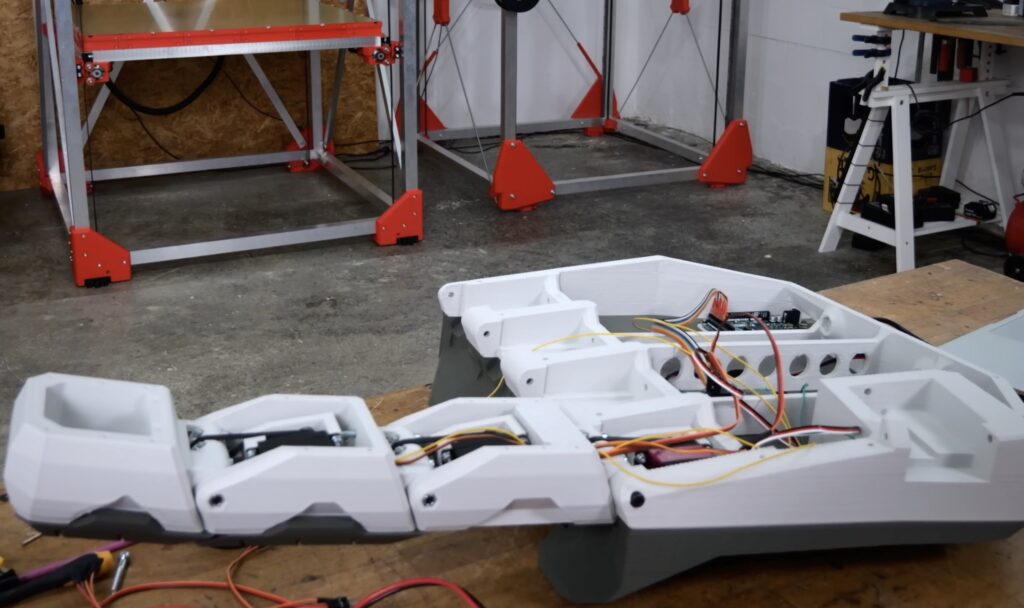 Servos actuate all 15 of those joints. Most of them have 11kg-cm of torque, but the base of each finger has a more powerful servo with 25kg-cm of torque. An Arduino Mega 2560 controls all of the servo motors with pulse-width modulation (PWM) signals. Power, of course, comes directly from the power supply and not the Arduino.
In testing, the hand seems to work quite well. It can move and grip large objects, though the belts do slip and need to be replaced with a type that can't stretch. We're not sure if Miranda will complete the entire mech, but we sure hope that he does!