Introducing UNO R4 WiFi support in the Arduino Cloud
—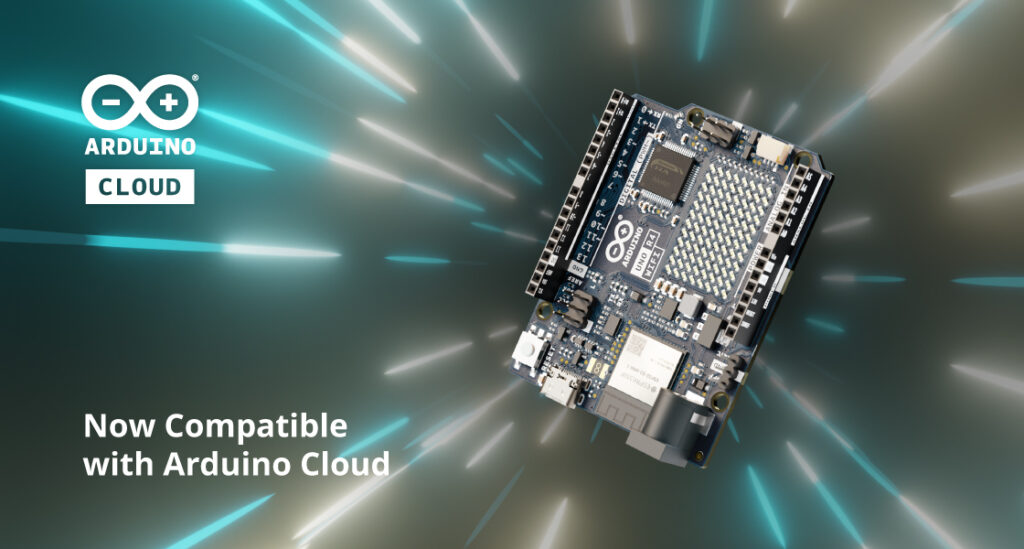 We are excited to announce that the Arduino Cloud now supports the UNO R4 WiFi board, providing makers with seamless connectivity and enhanced features.
Building upon the recent release of the much-anticipated UNO R4 in our store, this new integration significantly amplifies the capabilities of the Arduino Cloud. The UNO R4 WiFi is a revolutionary addition to the Arduino family, combining the widely popular UNO R3 form factor with built-in WiFi connectivity. It is perfect for all users, from beginners to experts, wanting to explore the forefront of innovation and IoT projects creation.
How to connect UNO R4 WiFi to Arduino Cloud
With the Arduino Cloud, connecting your UNO R4 WiFi* board becomes a breeze. Our user-friendly interface and intuitive workflows ensure a smooth setup process. To get started, follow our usual "Add a device" workflow:
Visit Arduino Cloud.
Connect your UNO R4 WiFi to your PC.
Navigate to the Devices section and click on "Add Device." Your board will be detected automatically.
The workflow will guide you through updating the connectivity firmware to ensure compatibility.
Once the update is complete, your UNO R4 WiFi is ready to be managed from the Arduino Cloud.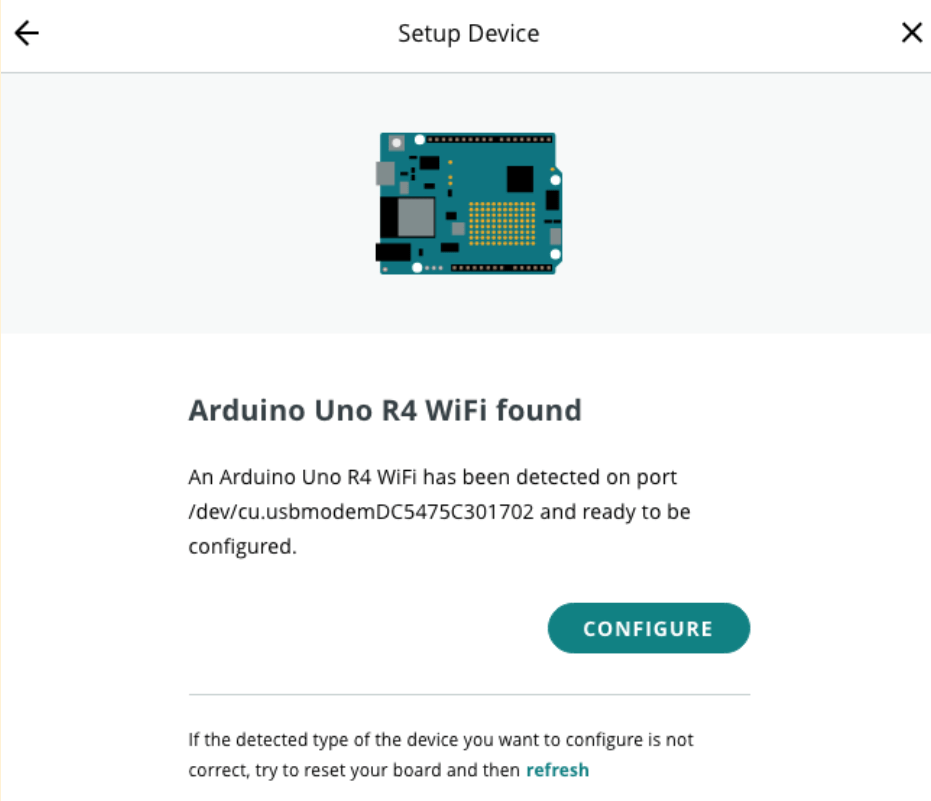 *OTA updates are fully supported in Arduino Cloud.
UNO R4 WiFi + Arduino Cloud = Unleash your creativity
Develop from anywhere using the web editor, share your sketches with your colleagues and friends, create dashboards to monitor and control your devices remotely from a browser or your mobile phone, share information between multiple devices, or integrate seamlessly your devices with Alexa.
About Arduino Cloud
The Arduino Cloud is the next exciting journey for IoT enthusiasts to bring their projects to life quickly. It is an all-in-one intuitive IoT platform, supporting a wide range of hardware and backed by the vibrant Arduino community. Arduino Cloud removes complexity to empower users from all levels of expertise to create from anywhere, control and share their projects with stunning dashboards.
Sign up for Arduino Cloud now and unleash the full potential of your UNO R4 WiFi board!