Mini WALL-E robot delivers gifts
—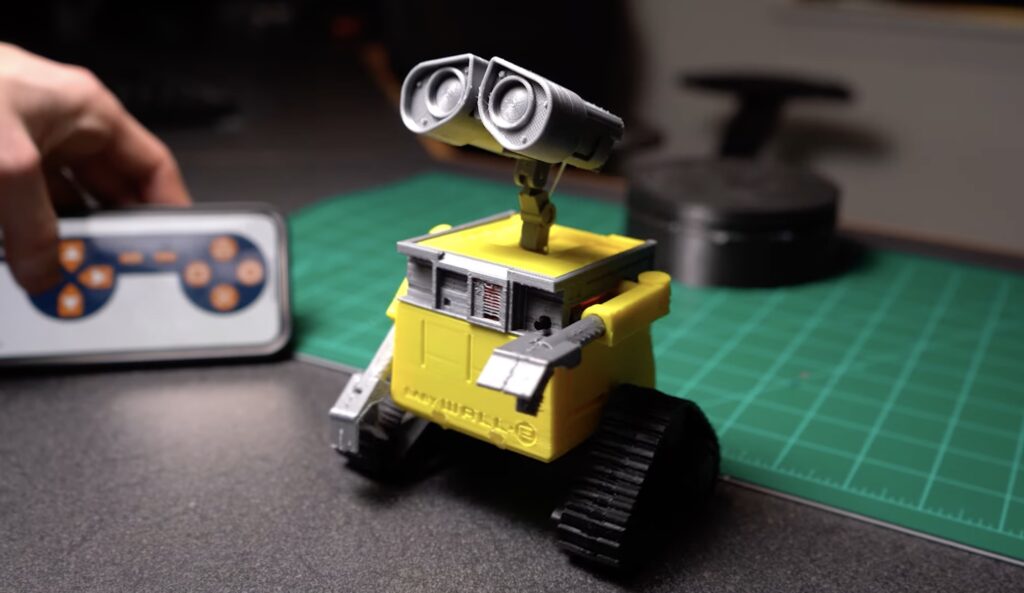 While brainstorming gift ideas, Professor Boots settled upon creating a tiny present-delivering robot that could move around on its own power. Because WALL-E's design already has a built-in compartment and is quite memorable, it became the jumping off point for the project. The entire robot is 3D-printed from a combination of rigid PLA for the housing and flexible TPU for the tracks.
The lowest portion of the compartment houses two geared DC motors that each control a track independently. They are driven by an H-bridge chip which is, in turn, controlled by an Arduino Nano. A total of five servo motors were used to adjust the positions of the head, arms, and the front compartment. A small speaker and amplifier circuit was added so that the classic "WALL-E" sound effect could be played, and finally, an HM-10 Bluetooth® module was connected via UART for communication with a smartphone.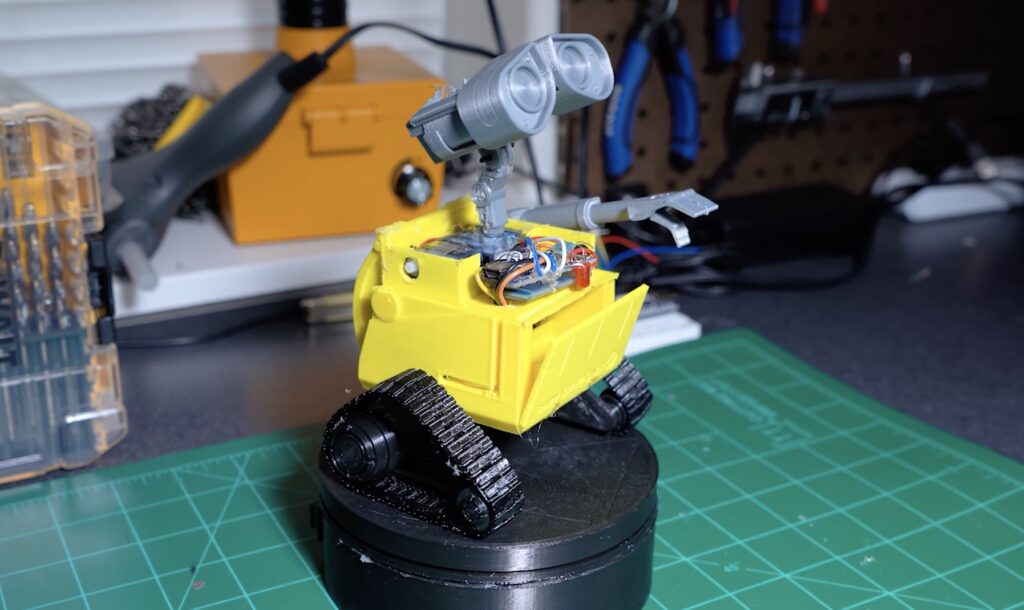 The mobile app, called Dabble, gives the user a virtual Bluetooth® controller and allows them to push buttons to make the robot drive, open the compartment, and even perform some predefined movement sequences, although the RC mode can be switched to autonomous via a small button at the front.
To see more about how this pint-sized WALL-E-Inspired robot was made, watch Professor Boots' video below.